In order to address particular business problems or complete creative projects, online collaboration software provides a single platform where employees may freely communicate information, data, and documents. On the cloud, team members may work together from any place, fostering creativity and accelerating production in order to boost profitability and corporate expansion. Teams may easily collaborate online on a variety of common and niche tasks thanks to the best collaboration tools. Employees are no longer expected to work alone, and collaboration is the new standard in the workplace. This emphasis on collaboration software's should boost productivity and efficiency, but only if you start with the greatest resources.
These services may range from cloud document storage to video collaboration for online meetings, and they'd all be accessible via mobile devices as well as PCs and laptops. Above all, everything should be easy to use, understand, and avoid misunderstandings. Every employee should be able to communicate with the appropriate person, no matter where they are in the firm, about the same issue. Then, using an appropriate technique, deal with the issue.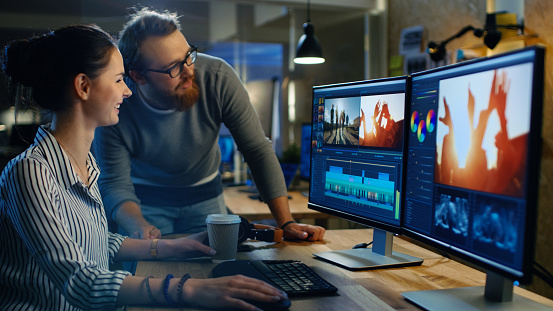 Features in Collaboration Software's
Although the market for collaboration software is large, the majority of products will offer the following essential features:
Use of social media
Each channel used for internal communication has a topic indicated on it. All public discussions are visible to employees, but they are not need to wade through pointless ones to get comments from team members regarding certain tasks or projects.
Document management:
Cloud document management is a must-have and a huge success when integrated with collaboration tools. Individually created papers may be posted directly to social media feeds for comments, or teams can collaborate to create and edit them.
Robust search engine
For tasks and problem-solving, finding separated data may be time-consuming and difficult. A wiki search may be used by staff members to find any public document or prior discussion utilizing a single platform and a straightforward search.
Task administration
Having all of the tasks required to arrive at a solution in one location makes things considerably simpler if the purpose of collaboration software is to expedite projects and problem-solving. By keeping an eye on the project's development, the team can make sure that everyone is on the same page and that the deadlines are reached.
User-interface that works on any device
You don't have to put up with cumbersome, challenging collaboration software. Your investment will perform poorly since your team won't want to use it. Top-notch tools are easy to use on a PC or a mobile device.
Safety precautions
Although server encryption on the vendor's end is essential, the most frequent cause of security breaches is lax internal management. Collaboration software should offer configurable rights at appropriate levels for regulated internal data access. To guarantee data protection, certain systems include extra authentications and security measures.
Advantages of Collaboration Software's
Increased Productivity
Thanks to shared information and coordinated conversations, teams may approach goals with concentrated energy and efficiency. 80 percent of businesses utilize collaboration software to enhance business operations, increasing productivity by up to 51 percent.
Quality Work
Using a collaborative platform, staff members may access all company information, encouraging creativity and innovation instead of relying just on a select group of coworkers for feedback or advice. Customers profit from the outcomes since cutting-edge products and first-rate service satisfy their needs.
Improved Alignment with the company's vision
Nowadays workers want to be more involved in the mission and values of their employers. In the midst of the daily grind, employees frequently lose sight of the overall goal and direction of their work. Employees that utilize collaboration software are regularly updated about business progress, industry news, and internal changes and may use this information in their daily activities.
Relaxed and Engaged Employees
Collaboration software enables senior management, teams, and individuals to interact in a comfortable environment. Senior managers utilize a news channel to transmit critical information with direct authenticity rather than utilizing template emails.
Positive Workplace Culture
While office dwellers sometimes complain and are rude about their workloads or coworkers, they will pause before posting unhelpful, negative comments on social media. On the other hand, everyday attention shifts to attaining objectives and openly recognising successes.
Data and communications gathered in one place
Switching back and forth between several business apps has become commonplace in today's technology world.  On laptop screens, finding documents, choosing a communication channel, and carrying out activities all take up space, but collaboration software cuts down on the time spent jumping between tabs and eases frustration.
Discretion
Teams who use collaboration tools in public are more likely to see errors or bottlenecks and may cooperate to find solutions rather than pointing the finger at one another. People who have access to internal information, such as calendars, have a better understanding of the company and can see how they fit into the bigger picture.
Strong and Dynamic Teamwork
Numerous studies have shown that nowadays high-performing workers receive assistance when they ask for it. Utilizing collaboration software creates a sense of proximity that makes asking for assistance easier and more effective.
Attract and Retain Great Talent
Professionals are searching for businesses that provide cloud-based collaboration technology. Collaboration software enables a business to swiftly add remote workers to a team for a one-time project or ongoing work without having to go through a drawn-out hiring procedure and the number of remote employees and freelancers is increasing every year.
Conclusion
Global employees are increasingly working together on the same project. A more dispersed workforce is becoming increasingly popular, which necessitates internet cooperation. Online collaboration is used to bridge geographic boundaries between coworkers, plan productive meetings, and guarantee that everyone is working from the same drought at once. This will hasten task completion and enhance inter-employee communication.
Break through the noise, Get clear client reviews on your projects "FAST". Now!
Some other Posts you might be interested in.
The Review Software Standoff – Part 1 – QuickReviewer vs Filestage In today's fast-paced digital world, efficient collaboration and project management are crucial for your creative teams. However, communication, workflow or approval-related bottlenecks often delay the...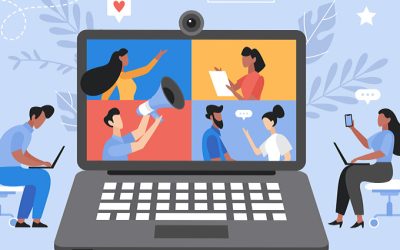 Effective collaboration is the lifeblood of modern businesses. Organisations are turning to team collaboration tools to streamline workflows, improve productivity, and enhance communication among team members. Collaboration in the workplace is the cornerstone of...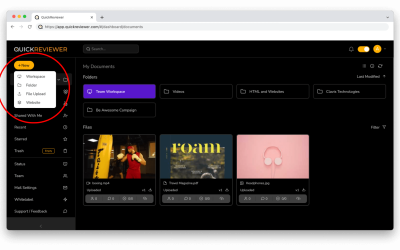 The digital age has revolutionized how we collaborate, especially in design and content creation. Review and approval processes are crucial in ensuring that projects meet the desired standards before they're finalized. Ziflow has been a popular choice for many when...