What is Video Collaboration and its Need:
A virtual conference using numerous tools to facilitate the operation of any activity is referred to as video collaboration. These technologies are extensively used by organizations, especially creative teams, to discuss new business ideas in a free and open environment.
It might be difficult to obtain express customer approval for films, especially if you work in a marketing or advertising firm. Furthermore, as time has gone, online team communication has become a necessity, since team members may be separated across the globe or unable to meet in person.
Remote working is more widespread than ever, and it's simpler than ever to collaborate with colleagues in far-flung regions or even continents. Designers may utilize video collaboration tools to collect feedback and approve artwork in a professional manner, with nothing lost in translation.
In this post, we've compiled a list of the top online collaboration tools for creative teams that want to collaborate in real time. With these online collaboration tools, working on design projects from anywhere on the earth is straightforward.
Best Video Collaboration Tools:
QuickReviewer
QuickReviewer is a corporate video collaboration platform that marketing organizations and creative teams may utilize to gather feedback. As a result, overall productivity rises, and the video distribution process accelerates. It's a fantastic tool for creative teams to utilize to shorten project life cycles.
ReviewStudio
ReviewStudio is a good solution for marketers that need to annotate photos, gifs, videos, or website content for proper evaluation. The technology's centralized feedback mechanism ensures that everyone is on the same page.
Vidhud
Vidhud is an unavoidable topic when it comes to video collaboration software. It's a simple tool for marketing teams to utilize, and it might help them streamline their entire process. Although it is an excellent platform for marketers to communicate, it is lacking in other aspects, including the collecting of evaluations. This tool's review gathering feature can be a little confusing and difficult to use. It is, nevertheless, ideal for cooperation in general.
Frame.io
Frame.io is a cloud-based collaboration solution that allows clients to work on video, picture, and other editing projects with their whole team from anywhere on the earth.
The software is designed to help creative teams receive actionable feedback on their work quickly and effortlessly. It's still a great option for people who wish to keep track of all comments via frame.io's hyperactive email alerts.
Filestage
Filestage is another video collaboration solution that enables collecting customer comments and ratings straightforwardly. This simplifies the procedure and allows you to continue working on post-production more easily. A video-annotation tool is also included in Filestage, which may be used to contextualize the necessary adjustments.
SpyneFrame
SpyneFrame is a video review, collaboration, and approval application that allows users to leave frame-by-frame comments on videos as well as clear direction remarks, creating the ideal environment for the most efficient workflow. The primary goal of this technology is to save costs while accelerating the post-production process. It's a great tool for marketing and media production teams that want to stay in touch with customers and obtain feedback in real time.
Vimeo
Vimeo is most known for hosting video material, but it also provides collaboration tools that may help teams stay on track. Vimeo has introduced an excellent collaboration tool to help video production teams work more efficiently.
Wipster
Webster is  another excellent video review and collaboration solution that streamlines the video production and delivery process. The program's main purpose is to make it easier for creative people to receive exact feedback. Overall, it's still a terrific place to go for constructive criticism and collaboration.
Notism
Another platform that enables teams to communicate and share work in order to receive feedback is Notism. By putting everyone together in one area, the application makes it simpler to do work faster. Notism can help you accomplish any project quickly, whether it's a design or a video.
Cage
Cage is also a video collaboration solution for teams that improves the efficiency of the entire collaboration process. The tool strives to do the work as quickly as feasible. It's a fantastic tool for marketing teams who can utilize it to make their jobs easier.
GoProof
GoProof is a video collaboration tool that lets you communicate with your coworkers in real time. The biggest aspect of Go Proof is that it integrates with Adobe Creative Cloud to make obtaining reviews easier.
Cospective
Cospective is a fantastic tool for collaborating on creative projects. In order to achieve aligned reviews, the platform includes visual communication options. For those who want more exact frame-by-frame input, this is a wonderful alternative.
Approve
To guarantee that you fulfill your deadlines, Approve combines job management and online proofing capabilities. Approve can help your team work more effectively by automating processes, providing online proofreading options, and managing jobs.
InMotionNow
InMotionNow is a great solution for people who want to optimize their projects and enhance their client contacts. InMotionNow's project management software may help a creative team communicate more effectively and eliminate duties.
Slope
Slope is a team collaboration and review platform for marketing and creative teams that allows them to plan, track, and analyze their work all in one spot. This is a handy piece of software that may assist a team in strategizing and completing a project more quickly.
Conclusion
This post discussed video reviews and collaboration tools that may assist you in improving your projects and delivering them flawlessly after they're completed. To produce an error-free and high-quality film that pleases your stakeholders, you must use video collaboration technology wisely and intelligently. However, it doesn't matter whatever tool you use in the end; what counts is that you use it to its full potential in order to reap the benefits.
Some other Posts you might be interested in.
The Review Software Standoff – Part 1 – QuickReviewer vs Filestage In today's fast-paced digital world, efficient collaboration and project management are crucial for your creative teams. However, communication, workflow or approval-related bottlenecks often delay the...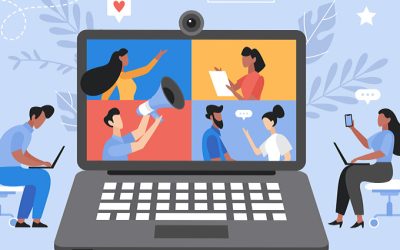 Effective collaboration is the lifeblood of modern businesses. Organisations are turning to team collaboration tools to streamline workflows, improve productivity, and enhance communication among team members. Collaboration in the workplace is the cornerstone of...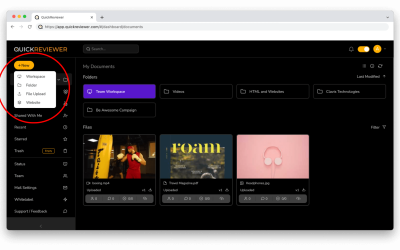 The digital age has revolutionized how we collaborate, especially in design and content creation. Review and approval processes are crucial in ensuring that projects meet the desired standards before they're finalized. Ziflow has been a popular choice for many when...
Break through the noise, Get clear client reviews on your projects "FAST". Now!