Faster

video

audio

HTML

PDF

Image

Website

Review & Approval
Get your campaigns to market up to 400% faster with our collaborative review features
For Creative Agencies
Bring all your creatives to a single place. Share complete campaigns for internal and external review. Get reviews and comments directly on the creative in a centralised fashion so you no longer have to worry about dreaded email feedback tracking. All this with no software installation, just your web browser!
For Brands
Give clear and accurate feedback directly on the design or video frame. Track campaign status and approve creatives. View responses to comments and compare versions side-by-side to make sure all the requested changes were correctly made. Streamline the review cycle and get to market faster!
Trusted by Thousands
Join thousands of large and small brands and agencies that use QuickReviewer to streamline their creative workflow

Power Packed Review Window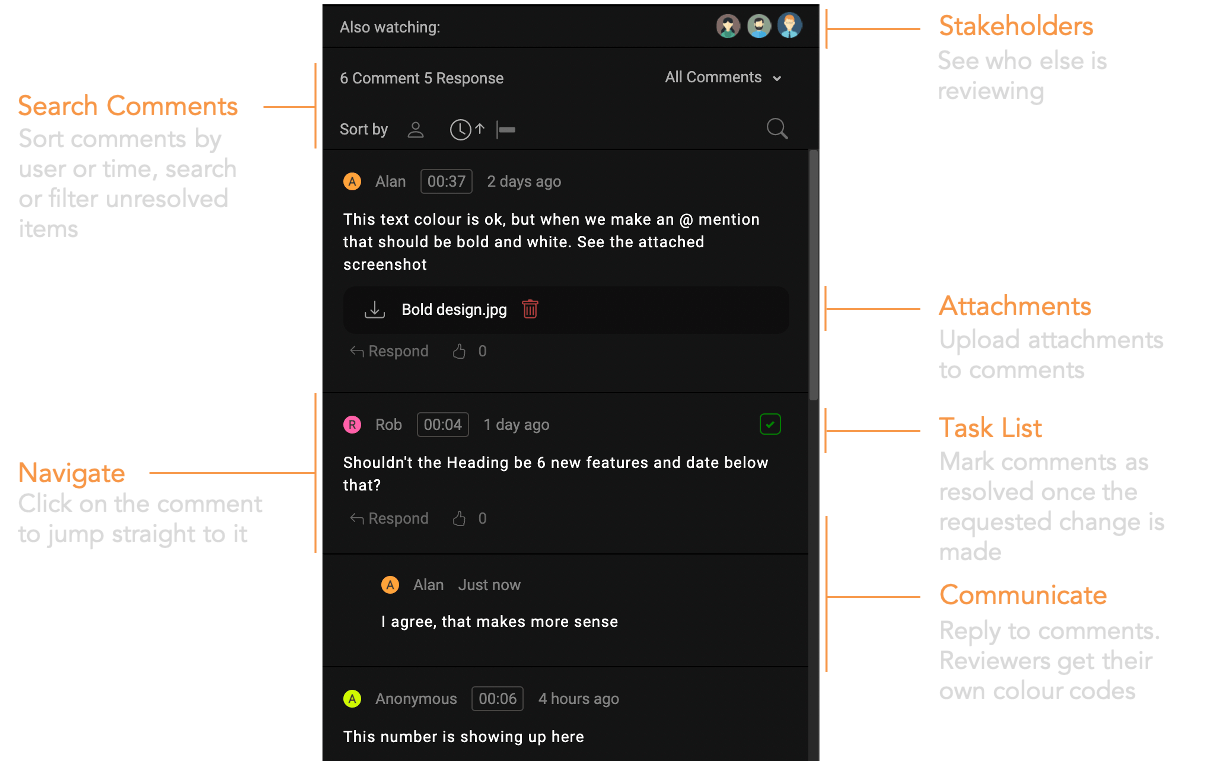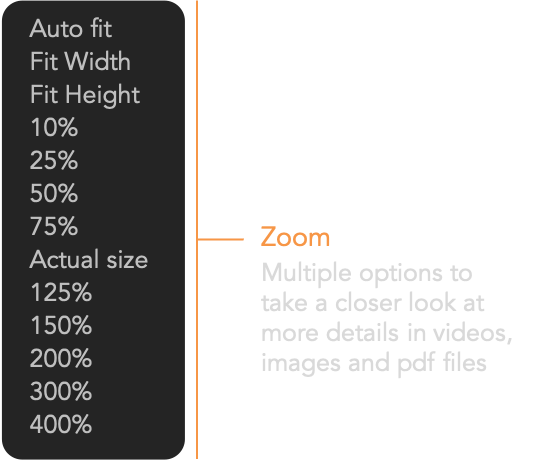 Drag & Drop to Upload Files
Organise Campaigns and Folders
Share with Controlled Access

Set Email Notifications and Alerts

Comment and Reply to Feedback
Approve Design or Reject with Changes
Upload Multiple Revisions

Split Screen to Compare Previous Versions
White Label with your Company Branding
Customise Email Notifications

Manage Teams and Create Groups
Add Custom Statuses for your Workflow
Integrate with your Favorite Apps
QuickReviewer lets you connect to your favorite applications to enhance your productivity and streamline the way you upload, share and get feedback on your creatives.
"QuickReviewer is one of the best decisions we could have taken. Our clients love using it!"
"Our teams now find it much easier to understand what modifications our clients want to the media content we create. Using QuickReviewer has really helped us reduce the overall time-to-market for campaigns." Patrick W
"Being the centre of communication between clients and our design team had us spending lots of time fire fighting. Now we are a lot more efficient when it comes to making sure nothing is lost in translation thanks to QuickReviewer." Angela B
"We churn out hundreds of digital ads a month. Tracking feedback on each of them was a nightmare for us and our clients… till we started using QuickReviewer. What an amazing product and so easy to use. Love it!" Andrew C
QuickReviewer gives you a Forever Free plan with 100MB storage.
One of the best Online Proofing Software
Our customers love using QuickReviewer. Don't just take our word for it, read the reviews!