What's New
New features added in QuickReviewer are based on your feedback. If your feature is not listed below, drop us a message and we'll put it in our roadmap. We would love to hear more from you.
Email alerts on Comments
Get email alerts when reviewers add comments on videos, images, PDFs that you share. Each email is received with the comment, its date and time along with the reviewer name. To deactivate these email alerts go to your profile (top right corner of your dashboard), and uncheck "Send me email notifications when comments are added by reviewers."
Comment Without Login
Share files with reviewers and allow them to add comments anonymously without the need to login to QuickReviewer.
Real Time Commenting
Each comment gets saved and visible in real time without the user having to save or submit comments.
Mobile Responsive HTML file support
Review and comment on responsive HTML files by getting a preview on different devices like iPhone, iPad and Android mobile devices.
Compare Versions
Compare two versions of PDFs, HTML, Video, Audio or Images side by side so you can ensure that all comments have been resolved and changes have been made in the latest version.
Download Original Video
Allow reviewers to download videos in either the original uploaded format or in .MP4 format so they can view the video offline and add in their comments once they are back online.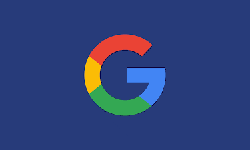 Login with Google
Once click access without the need to register. Simply click the "Sign in with Google" button and voila – you're ready to upload and share your creatives and get feedback on them.
Forever Free plan
Our way of giving back to the creative community who has been the key to adopting and making QuickReviewer a success. Fully featured with 100 MB at no cost ever.
HTML file support
Review HTML files by uploading them as a ZIP file that includes the images, pages and index.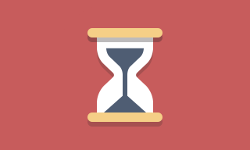 Set Review deadlines
Now you can set a deadline for each uploaded creative. After the deadline, reviewers will no longer be able to add comments to the file.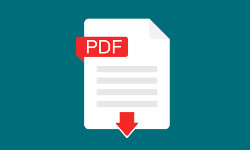 Download PDF with Comments
Download a PDF file with the comments that get listed on the last page. Great for an offline audit log of who made which comment, along with an easy to view list of comments all in one place without having to log in.
New Power Plan Pricing
Reduced pricing from US$59 to US$29 per month with an increased storage space of 5GB (up from 2GB) per Power User gives more value to our loyal users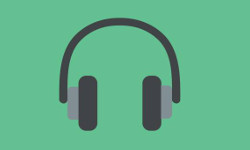 Audio Support
Upload, share and review audio files. Markers let you switch between comments quickly on the timeline instead of having to find the exact location of each comment.
Dashboard Drag Drop
Moving files between folders or from the dashboard just got easier. Simply select multiple files, drag and drop them into the folder you want.
Reply to Comments
If you want to add to someone else's comments or clarify their doubts, you can now reply to comments for better clarity to all stakeholders.
Video Review Capability
In addition to Images and PDF files, you can now share videos, play, pause and add comments directly on specific frames. Ideal for those ads and movie clips that you upload and share via FTP or Dropbox and have a hard time getting feedback on.
Download Shared File
Allow reviewers to download files and view them offline. So if they don't have internet access, at least they can review and mark the comments once they are back online.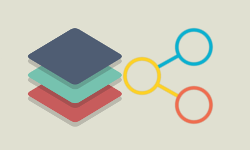 Multiple Select and Share
Use the Shift key to select multiple files so you can share them all at once with multiple reviewers instead of selecting and sharing one by one.
Star Important Files
The ability to star files provides a way to quickly access important documents without the need to search for them. These appear in your "Starred" section in the left bar.
Drag Drop upload
In addition to uploading files using "Add New", you can simply drag and drop multiple files anywhere on the dashboard to upload them.
User Comment Colours
Each user gets their own colour so you can quickly distinguish between reviewer comments. The added comments list also has colours assigned to each user and allows you to view the full list of comments by user or by page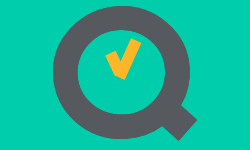 QuickReviewer Cloud is Born
The first cloud based SAAS version of QuickReviewer for creative teams to upload images and PDF files, share them with reviewers who can mark annotations directly inside the web browser
Send Us Your Ideas
Drop us a message with suggested features that will help us improve the your experience with QuickReviewer.
Drop a Message