What's new
New features added in QuickReviewer are based on your feedback. If your feature is not listed below, drop us a message and we'll put it in our roadmap. We would love to hear more from you.
Weblinks Supercharged
Add any live URL, YouTube, Vimeo, Images, PDFs, Websites, HTML files and get feedback from reviewers without the need to upload files into QuickReviewer. Get the 100 Weblinks top up for just $99 to give a better experience to all your clients and reviewers. March 2024
YouTube Integration
Connect with your YouTube account and share private videos for review. What's faster than uploading videos on YouTube and sharing them for review via QuickReviewer? We'll let you know when we find the answer. February 2024
Google Drive Integration
Have all your files uploaded to Google Drive? Soon you'll be able to connect to your Google Drive account, share and review directly from QuickReviewer.
January 2024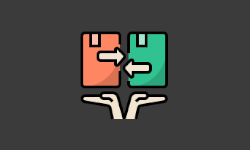 Text Compare
The long awaited and powerful text compare option for files in side-by-side view is now available. Not only do you get the option for a pixel-by-pixel comparison, but you can see quickly identify the changes in the text.
December 2023
Automated Workflow
Create your own review and approval workflow and automate sequences and triggers at each step of the review process. Create sequences and add users or groups who have to approve before moving to the next stage. November 2023
User Preferences
Set your own preferences with settings to allow or restrict anonymous sharing, adding voice comments, disabling downloads, and allowing user to edit, reply or delete comments.
November 2023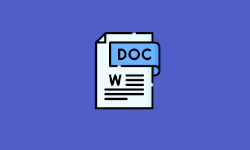 MS Word file support
Microsoft Word support is here. QuickReviewer now supports DOC and DOCX files for you to review and mark up in the same way you work with PDF files. 
October 2023
PPT file support
With Microsoft PowerPoint support, you can add PPT and PPTX files to your proofing workflow. What's better is that very soon we will be releasing support for MS Word in QuickReviewer. 
September 2023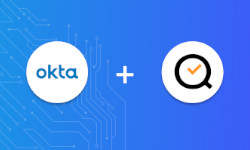 OKTA SSO
QuickReviewer now integrates seamlessly with Okta SSO, providing enhanced security and streamlined access for users. Okta SSO is Included in the Premium plan, and can be provided as an add on to the Pro plan. 
August 2023
API Top-up
With the API top up, you no longer need to be on the Enterprise plan to integrate your favourite applications with QuickReviewer, or even add powerful proofing features to your own application. 
July 2023
Range Based Comments
Add comments across a video snippet on the timeline. Range based comments indicate that the feedback applies across multiple frames of the video. June 2023
Folder Uploads
Upload complete folders and QuickReviewer will retain the folder structure. Shift + Select multiple files or drag folders from your desktop.
May 2023
Box Integration
Access all your multi-GB videos and other large files directly from Box. You no longer need to move the data to QuickReviewer, simply link the files and share them with reviewers through QuickReviewer for their feedback!
April 2023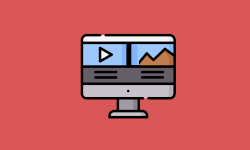 Auto Compare
Get a pixel-by-pixel comparison between two images or PDF files to quickly identify differences in versions with a powerful auto-compare option.
March 2023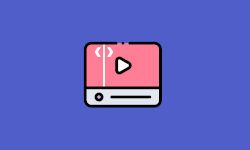 Hover Scrubbing
Mouse over the thumbnail of uploaded Videos to activate hover scrubbing. This makes it easy to identify the video without the need to open the file in the proofing window. February 2023
Folder Views
Switch between the Column and Grid folder view for easier navigation to multi level folders. Reduce the number of clicks to go between folders. December 2022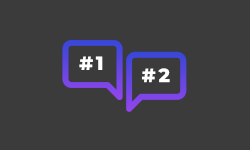 Numbered Comments
Your comment are now numbered for easy reference across all reviewers. November 2022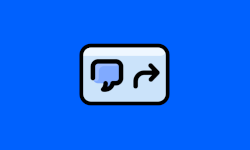 Copy Comments to New Version
Move all unresolved comments from the previous version to the current version of the file. Simply right click on the file and choose "Bring Forth Comments". September 2022
Video Safe Areas
Select from a list of aspect ratios in your video, highlighting any potential issues with framing. View video guides for both action safe and title safe areas of your video. August 2022
Deadline and Reminders
Send multiple email reminders before a deadline (the date you set as file 'Expiry'). Choose to send reminders only if reviewers have not opened the proof, not added any comments, not taking an approval / rework action or independent of any condition. July 2022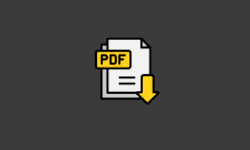 Proof Report
Download a comprehensive report of a Video, Image or PDF file detailing commented frames, pages, comment locations, attachments, reviewers and approvers. The downloaded PDF file acts as an audit report or file for offline archival. June 2022
Comment Without Annotation
Add comments to video frames, images or PDF pages without adding an annotation. Comments get added in the right bar and assigned to the complete PDF page or video frame. April 2022
Audio Comments
It's only words, and words are all you need to express yourself. Add 15 second audio comments if you don't feel like typing. March 2022
Ser pan comido!
That's how easy it is to get up and running with QuickReviewer. Especially if you speak Spanish. Enjoy the proofing window in Español. February 2022
Workspace or View All sharing with Team Members
Give team members access to specific workspaces or allow them to access all the files uploaded across the team. Great if you want to assign responsibility as a team lead! January 2022
Teams and Subdomain (Power Plan)
With power plans, you can now add a subdomain with your company name in it <companyname>.quickreviewer.com. This along with the enhanced teams feature makes it easier to invite team members, share storage, access, marking team comments, and provide consistent branding across emails, notifications and proofs seen by reviewers. December 2021
New HTML Proofing UX
The new HTML proofing window adds the freehand drawing tool for more flexible commenting alongside a selector tool to mark any HTML element. November 2021
New Live Website Proofing UX
The new user experience to review live websites is smoother, better and more accurate. Draw annotations and Pin comments to floating elements. November 2021
5GB File Uploads
Upload long format and high resolution files up to 5GB each with faster upload speeds. October 2021
Theme Colors (Power Plan)
The next step in White Labelling the look and feel of the user interface to match your branding, allows you to set the primary and secondary colours of the Dark and Light theme. Match your brand guidelines and make QuickReviewer a part of your design ecosystem. September 2021
Add 🙂
Express yourself better with emojis. Choose from a set of 8 emoticons that properly convey the message you want to send to creators. August 2021
Proof Switch
Jump between proofs from within the proofing window. Switch to any proof in a folder or shared folder for faster navigation between multiple files that need to be reviewed or approved. August 2021
New UI for Image Proofing
We've launched the new user interface for image review. Neater, faster, better – to join the other proofing windows with dark and light modes. July 2021
Download Video Frames with Annotations
Download a PDF file that has all Video frames with annotations. This is an awesome way to archive Video comments offline. July 2021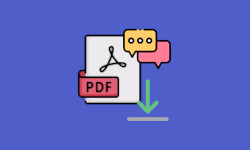 Download PDF Files with Annotations
Open PDFs, open them in Acrobat and view the annotations as native comments, highlights and freehand drawings. What a great way to archive your PDF files offline. June 2021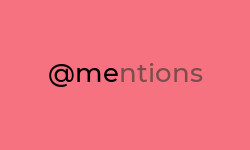 @Mentions
Add @mentions to comments or responses when you want to direct a question or simply draw the attention of a team member or reviewer that you have shared the proof with. Users receive notifications with the comment that mentions them. June 2021
Manage Email Notifications
Getting too many email notifications? You decide how often you want to receive mails when comments are added. Hourly, Daily, Weekly or even once a month. May 2021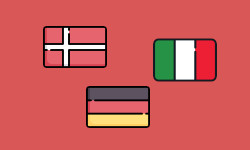 More European Languages
Hallo, Hej, Ciao! Three more European languages are now available in the proofing window of QuickReviewer. Let reviewers see proofs in German, Italian and Danish May 2021
Flexibility of Top Ups
Get your custom CNAME URL for just $99 per year. Add website links, select specific integrations, get additional storage and more. Top ups can be added to monthly, annual or Forever Free plans. April 2021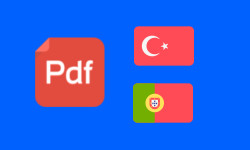 New PDF UI and Languages
Enjoy an awesome new UI and user experience for PDF proofing with more options with better search, highlighting, strikethrough and annotations that rotate with the PDF. What's more is the localisation in Turkish and Portuguese. March 2021
Monthly Plans more Space
We've made our plans even more attractive in 2021. Starting from just $8 per month for 10GB with unlimited reviewers and unlimited team members (via Workspaces). February 2021
Upload Files up to 1GB each
Now you can upload files up to 1GB each. This is our third step to accommodate large videos of 1GB+ to be uploaded to QuickReviewer without having to move to our Enterprise plans. February 2021
Comment attachments (Power Plan)
Add attachments to comments so reviewers get the ability to give clearer feedback with references and make life easier for the creative team. January 2021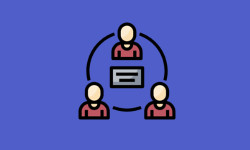 Team Comments (Power Plan)
Mark a comment as Team comments so only the internal team members can view the comments without exposing them to reviewers and clients January 2021
Multilingual support
We're giving the option to change the User Interface language; starting with French. Over 2021 and 2022 we'll be localising in over 10 languages. Let us know which language you want your team or clients to experience QuickReviewer in! January 2021
New Year New Design!
We're redesigning QuickReviewer in phases, starting with Video Proofing, so you'll see new user Interfaces, an improved user experience that is way more intuitive and faster. We hope you love the new designs (in Dark and Light themes), and look forward to getting feedback that will help us improve it further. January 2021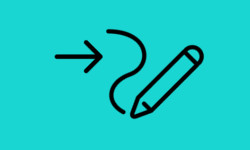 Freehand and Arrow annotation tools
The Freehand annotation tool allow reviewers to make quick, free-form design notes. You can draw irregular hand-drawn lines that follow the movement of your pointer. You can also draw arrows using the Arrow annotation tool. Both tools are available for all file types. Multiple annotations can be treated as a group attached to a single comment. December 2020
Adobe CC Integration (Power Plan)
We're happy to include the ability to integrate with Adobe CC product. Which means you can now upload files directly from InDesign, Photoshop and Illustrator. Sync scroll so when you go to specific comment in the PDF proof, it jumps to the same InDesign page, allowing you to make the requested changes faster. November 2020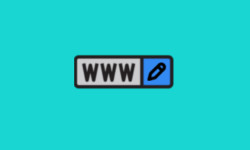 Whitelabel with CNAME (50GB and 100GB Power Plans)
The ability to customize the CNAME (DNS) record allows your clients to visit your branded web address. Now you can configure your URL "app.yourdomain.com" that adds more flexibility to QuickReviewer's whitelabel features. That also means that your internal teams will always see your URL and branding. This is now available as an add-on for $99 on any annual plan. October 2020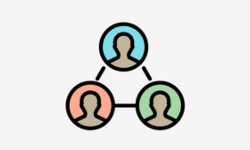 Teams (Power Plan)
Create teams and assign Team Member and Reviewer roles that give specific privileges to users. As a power plan user, you can create unlimited teams with unlimited members. While reviewers can mark comments, team members get additional privileges to your CNAME URL, branding, email templates, SMTP, access reviewer list and more. Soon they will have the ability to create / view team comments and mark comments as resolved. October 2020
Edit Comments
Made a typo or meant to write something else? No problem! Now you can edit comments as long as they are not replied to or marked as 'done'. October 2020
Review Files Directly from Dropbox (Power Plan)
Got all your multi-GB videos and other large files in Dropbox? You will no longer need to move the data from Dropbox to QuickReviewer. Just link up with Dropbox and start sharing files with reviewers for their comments and feedback!
September 2020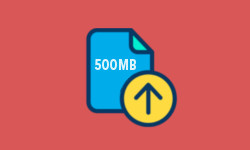 Upload Files up to 500MB each
We've upped the file size upload limit to 500MB each in the Power Plan. This is the second step in our effort to accommodate large videos of 1GB+ to be uploading to QuickReviewer without having to move to our Enterprise plans. September 2020
Animated GIFs
We're happy to expand image support to include Animated GIFs so you can mark annotations and get feedback. August 2020
Audio File Review Expanded
In addition to reviewing videos, pdfs, html files and images, you can add comments directly on audio files. But now we have enhanced the usability where you can not just use a pin-point comment, but add a comment over a duration of the audio file using the rectangle annotation tool. We've even supporting a wider range of audio formats including M4A, FLAC, WAV, AIFF, PCM, MP3, MP4, AAC, AC3,  WMA, OGG, OPUS, TS… and we'll add any other audio format you ask for. August 2020
Live Website Review
The fastest and best way to review live websites. Upload a complete website as a ZIP file or simply add your Website link (Weblink) and share it. Reviewers get the ability to view menus, embedded videos, banner animations and all elements in a number of device sizes for mobile and tablets. Comments and annotations can be marked for each screen size. Have a WordPress site, not a problem, simply add the WordPress plugin for QuickReviewer and you're ready to go! August 2020
PSD and AI file support
Upload native Photoshop (.psd) and Illustrator (.ai) files and share them with reviewers for their comments and feedback. You no longer need to save them as JPG, PNG or EPS files before uploading them to QuickReviewer. August 2020
Upload Files up to 250MB each
We've upped the file size upload limit by 2.5x, allowing you to upload files of 250MB each in the Power Plan. This is the first step in our effort to accommodate large videos of 1GB+ to be uploading to QuickReviewer without having to move to our Enterprise plans. July 2020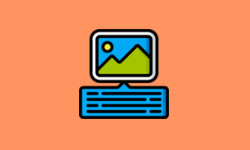 1000 Character Comments
Sometimes 500 characters are just not enough for you to get the message across or explain details about the edits that are required in a creative to take it to acceptable levels. For that, we've doubled the comment word limit so you can pen down your thoughts in detail. July 2020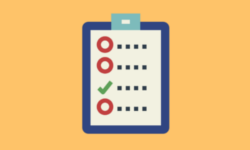 Comment Checklist
Mark comments as completed or resolved. The comments list in the right bar can be treated like a to-do list that allows creator to check off the requested changes once they are made. June 2020
Flexible Power Plan Storage and Pricing
Pay for as much as you need. Choose your storage from 1 GB (@ $59 PER YEAR) to 100 GB (@ $999 PER YEAR). You can add on additional storage at any time without losing any of your assets. All pricing options are available at https://www.quickreviewer.com/pricing/ May 2020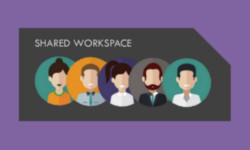 Shared Workspaces (Power Plan)
Add your team members to your workspace. So everyone in the team can upload and share files from a common campaign folder. Everyone gets notifications when comments are added so the full team is on the same page. April 2020
File Status
Create new statuses and change the status of the file. Some default statuses like In Review, Approved, Rejected give you a clear indication of what stage the file is in. March 2020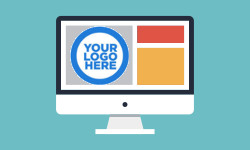 White Label (Power Plan)
Want your reviewers to see your branding when they view they get the notification emails from QuickReviewer? And when your team logs in to see the dashboard? We now let you change the logo, tab name and all the email templates that are sent to customers. What's better is that you can add your SMTP settings so your clients get requests from IDs they trust. February 2020
New Power Plan Pricing
In 2017 we reduced the pricing from US$59 to US$29 per month. In the new decade, we are reducing it further to just $16 per month. Along with that, we are by adding some of the amazing enterprise level features in the coming months. Stay tuned for a lot more power and flexibility in 2020! January 2020
Better File Sharing Experience
When sharing a file, QuickReviewer now gives you auto complete, suggested emails, a sharable link and the ability to add a note that you want to send to reviewers. December 2019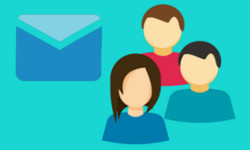 Mail Groups (Power Plan)
Group specific users so you no longer need to type multiple emails when sharing files. December 2019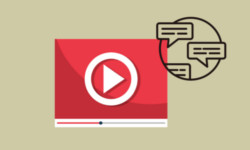 New Video Proofing Window
While video proofing has been a part of QuickReviewer for 2.5 years, we've given it a facelift with a bunch of power packed features and hotkey shortcuts that improves the video review experience. November 2019
Folder Hierarchy Tree
Get the folder view in the left bar under My Documents. Expand each folder and sub folder so you know exactly how deep your campaign goes. October 2019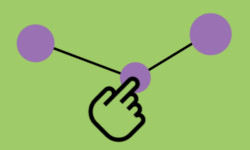 Usability Enhancements
Ease of use has always been something our users admire about QuickReviewer. To improve that we've created enhanced grid and list views, more powerful file search along with a more detailed audit trail for each file that you upload. Just so you know we don't ignore the little things. September 2019
Right Click Actions
A convenient and intelligent right click action that lets you Share, Preview, Delete, Rename, Add Star, Upload Revision and additional options based on the file type and number of files selected. July 2019
Better and Faster with Angular
While we were making regular enhancements to QuickReviewer, in parallel, we spent a year rebuilding it from the ground up in Angular to give you a better user experience with a more responsive and faster platform. We've improved the design and the logo to reflect the change! May 2019
File Approval
A long awaited feature – reviewers now have the ability to approve or reject a design. Users can mouse over the file to see who all approved and who all rejected it. This makes it easy for the designer and managers to quickly get the status of a file. April 2019
Integration with Dropbox (Power Plan)
Have your assets in Dropbox? That's not a problem any longer. Power Plan subscribers get to link QuickReviewer with their Dropbox accounts and access all their stored assets, eliminating the need of downloading the files from Dropbox and uploading to QuickReviewer. March 2019
Email alerts on Comments
Get email alerts when reviewers add comments on videos, images, PDFs that you share. Each email is received with the comment, its date and time along with the reviewer name. To deactivate these email alerts go to your profile (top right corner of your dashboard), and uncheck "Send me email notifications when comments are added by reviewers." January 2019
Comment Without Login
Share files with reviewers and allow them to add comments anonymously without the need to login to QuickReviewer. December 2018
Real Time Commenting
Each comment gets saved and visible in real time without the user having to save or submit comments. October 2018
Mobile Responsive HTML file support
Review and comment on responsive HTML files by getting a preview on different devices like iPhone, iPad and Android mobile devices. Be it animated banners, emailers or newsletters, QuickReviewer lets you see how it looks in over 30 device types. August 2018
Compare Versions
Compare two versions of PDFs, HTML, Video, Audio or Images side by side so you can ensure that all comments have been resolved and changes have been made in the latest version. A sync option lets you jump both versions to the location of the comment for faster comparison. July 2018
Download Original Video
Allow reviewers to download videos in either the original uploaded format or in .MP4 format so they can view the video offline and add in their comments once they are back online. June 2018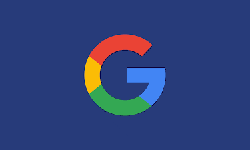 Login with Google
Once click access without the need to register. Simply click the "Sign in with Google" button and voila – you're ready to upload and share your creatives and get feedback on them. May 2018
Forever Free plan
Our way of giving back to the creative community who has been the key to adopting and making QuickReviewer a success. Fully featured with 100 MB at no cost ever. April 2018
HTML file support
Review HTML files by uploading them as a ZIP file that includes the images, pages and index. March 2018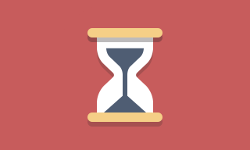 Set Review deadlines
Now you can set a deadline for each uploaded creative. After the deadline, reviewers will no longer be able to add comments to the file. February 2018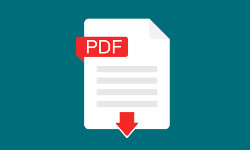 Download PDF with Comments
Download a PDF file with the comments that get listed on the last page. Great for an offline audit log of who made which comment, along with an easy to view list of comments all in one place without having to log in. January 2018
New Power Plan Pricing
Reduced pricing from US$59 to US$29 per month with an increased storage space of 5GB (up from 2GB) per Power User gives more value to our loyal users November 2017
Dashboard Drag Drop
Moving files between folders or from the dashboard just got easier. Simply select multiple files, drag and drop them into the folder you want. September 2017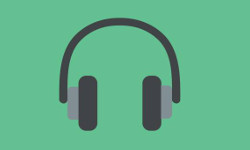 Audio Support
Upload, share and review audio files. Markers let you switch between comments quickly on the timeline instead of having to find the exact location of each comment. July 2017
Reply to Comments
If you want to add to someone else's comments or clarify their doubts, you can now reply to comments for better clarity to all stakeholders. May 2017
Video Review Capability
In addition to Images and PDF files, you can now share videos, play, pause and add comments directly on specific frames. Ideal for those ads and movie clips that you upload and share via FTP or Dropbox and have a hard time getting feedback on. March 2017
Download Shared File
Allow reviewers to download files and view them offline. So if they don't have internet access, at least they can review and mark the comments once they are back online. January 2017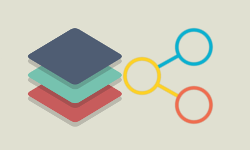 Multiple Select and Share
Use the Shift key to select multiple files so you can share them all at once with multiple reviewers instead of selecting and sharing one by one. October 2016
Star Important Files
The ability to star files provides a way to quickly access important documents without the need to search for them. These appear in your "Starred" section in the left bar. August 2016
Drag Drop upload
In addition to uploading files using "Add New", you can simply drag and drop multiple files anywhere on the dashboard to upload them. June 2016
User Comment Colours
Each user gets their own colour so you can quickly distinguish between reviewer comments. The added comments list also has colours assigned to each user and allows you to view the full list of comments by user or by page April 2016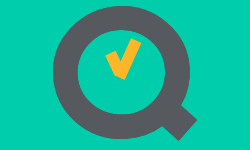 QuickReviewer Cloud is Born
The first cloud based SAAS version of QuickReviewer for creative teams to upload images and PDF files, share them with reviewers who can mark annotations directly inside the web browser January 2016
Send Us Your Ideas
Drop us a message with suggested features that will help us improve the your experience with QuickReviewer.