What is Collaboration Software? Collaboration software aims to boost collaboration efficiency by providing a central platform for workers to freely share information, data, and documents in order to solve particular business problems or complete creative projects. Members of the team may collaborate from any cloud location, fostering innovation and speeding up work in order to boost profitability and corporate growth.
The finest online collaboration tools enables teams to collaborate on a wide range of general and specialized activities with ease.
Employees are no longer expected to work alone, and collaboration is the new normal in the workplace. This emphasis on collaboration should result in enhanced efficiency and production, but only if the right tools are used to begin with.
These services might include anything from cloud document storage to video conferencing for online meetings, and they'd all be available on mobile devices as well as desktops and laptops.
Above all, everything should be simple to use, comprehend, and eliminate ambiguity. Every employee, regardless of their position within the company, should be able to interact with the relevant person about the same issue. After that, deal with the problem using the right strategy.
Why you need online collaboration software in 2022:
Heightened Security
You are aware of the serious repercussions of a data breach if you often handle sensitive data as part of your employment. Emails might be mistakenly forwarded to the incorrect recipient, leaving your company open to attack. You have complete control over who sees your data when you use an online collaboration platform. You may configure permissions to restrict access to a document or collection of documents to specific people or teams. The program cannot be hacked because of the strong security measures put in place by reputable manufacturers.
Savings on Travel Expenses
The expense of traveling to a conference might quickly increase. Traveling overseas or being away for a lengthy period of time can increase the cost of transportation, lodging, and food. Therefore, online collaboration software can be useful in this case.  To begin with, you don't need to be in the same location as the person you're meeting because you may log in from anywhere at any time. Once you're logged in, you can use resources like calendars, conference calling capabilities, and task management to conduct your meeting and record any subsequent activities right away. Then, to make sure that things have been done, reminders can be sent out. Much more effective than making notes on paper!
Scale Back On the Amount of Software's You Use
You will undoubtedly have a lengthy list of tools that you use regularly. Excel can be used to keep track of vacation requests; Survey Monkey can be used to interview important stakeholders; Tattooist can be used to manage your chores; the list goes on. Wouldn't having everything in one location be preferable? You may then access a variety of tools and data using a collaboration tool by using a single login. There's also no need to keep track of a gazillion different passwords!
Real-Time Document Collaboration
Email is the most used method for document collaboration. You open the file, make your changes, and then email it to the following recipient. It's done. But things may become nasty here. It becomes increasingly difficult to keep track of who has made modifications and which version is the most recent as more emails are received. Any tool's core functionality is document collaboration. Simply submit your paper and designate various chapters to team members or colleagues. So that you can obtain the information precisely how you want it, they can collaborate in real time. The audit trail may then be used to determine who made the adjustments and what they were for complete transparency.
Enhanced Productivity
If a collaborative tool won't boost productivity, there's no use in using it. Fortunately, they do. According to research, these technologies can increase team productivity by 20%, which in turn promotes more productive workplace cooperation. The fact that your stakeholders can readily obtain all the information they want in one location is a major factor in this. Their time spent looking for papers may be reduced as a result. According to data, employees look for and acquire information for an average of 1.8 hours each day, or 9.3 hours per week. Your coworkers will be able to work more effectively and spend less time on tedious administrative activities as a result of the reduction in this.
Document Version Control
It's nearly hard to determine which version of a document is official when many people transmit different copies of it. By prominently displaying the most recent version of a document, online collaboration software restores your sense of control. The additional advantage is that any comments made on the paper can be accessed and analyzed conveniently in one location.
Security
You must now explore for safer alternatives to exchange sensitive data after learning that email has been identified as a major risk for 2018. Leading suppliers constantly test and implement strong security measures to safeguard your data, as was described before in this essay. You need to check whether email providers follow the same policy, and your clients and business partners willing to accept this risk.
Capture ideas
There might be many occasions when you had a great idea for the improvement of your organization, but you never received feedback on it. The primary reason for this is because it was lost in the avalanche of daily emails they get. You may collect all of your ideas in one place using an online application. Additionally, because these online collaboration software are simple to search, you and your coworkers may quickly find an idea if necessary.
Take Away
The most successful solutions will be able to match employees' expectations over the next several years, propelling them into a digital future in which online collaboration software will become increasingly important. This should boost output while simultaneously improving efficiency and transparency.
Every collaboration tool has its unique set of capabilities, but they can all be assessed on their overall quality and what they can provide a business.
Every collaboration tool has its own set of features, but they can all be graded based on their overall qualities and what they can provide to a company.
Security, dependability, innovation, affordability, user-friendliness, manageability, and compatibility are among factors that firms consider while making purchase decisions. These are the most common characteristics that assist a company in deciding which tool to utilize.
The emphasis on each of them is determined by the reasons they want to utilize each tool, but their relevance might influence a tool's market position. As a result, choosing which tool to employ is dependent on the most critical factors for each organization, with the most popular tools establishing a reputation in the market based on the areas in which they are most trusted.
Some other Posts you might be interested in.
The Review Software Standoff – Part 1 – QuickReviewer vs Filestage In today's fast-paced digital world, efficient collaboration and project management are crucial for your creative teams. However, communication, workflow or approval-related bottlenecks often delay the...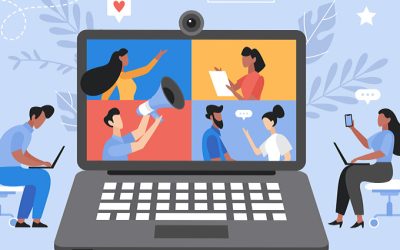 Effective collaboration is the lifeblood of modern businesses. Organisations are turning to team collaboration tools to streamline workflows, improve productivity, and enhance communication among team members. Collaboration in the workplace is the cornerstone of...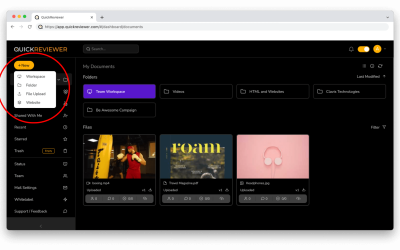 The digital age has revolutionized how we collaborate, especially in design and content creation. Review and approval processes are crucial in ensuring that projects meet the desired standards before they're finalized. Ziflow has been a popular choice for many when...
Break through the noise, Get clear client reviews on your projects "FAST". Now!