Pricing
Pricing plans that suit you
choose a plan that's perfect for you!
The list of features goes on…and will get bigger by the day!
Power Plans

Forever Free

Essentials

Save $24 /yr

Pro

Save $60 /yr

Pro+

Save $180 /yr

Premium

Save $300 /yr

Storage

100 MB
10 GB
25 GB
100 GB
250 GB

Team Members

1
5
10
15
20

Unlimited files

Unlimited collaborators

Live website review

Up to 1
Up to 5
Up to 5
Up to 5
Up to 5

Guest commenting

File details & activity log

Search & highlight text

Folders upload**

Versioning & comparison

Custom file status

Slow-mo video review

Real-time collaboration

Controlled sharing

Link sharing via email invite

Change language

Custom branding

Frequent contact list

Custom email templates

Workspaces

Email groups

Teams

Download Comments

Photoshop integration

Illustrator integration

InDesign integration

Dropbox integration

Youtube integration
Move to the Forever Free plan at any time
Greater flexibility with featured add-ons
#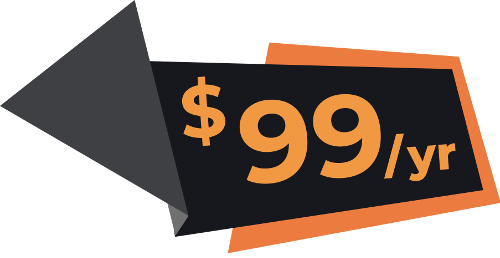 #
Add-ons can be purchased with any plan, including the Forever Free plan.
Get 250 GB storage
for $300 / yr
# Add-on storage can only be purchased if you have the Premium Power Plan.
Whether you are a large, mid-sized or small company, we let you get onboard immediately to collaborate with your teams and clients for faster approval.
What file types can I upload?
QuickReviewer supports a wide range of formats for Videos (AVI, MOV, MPEG-4, OGG, WEBM and more), Audio files (M4A, FLAC, WAV, AIFF, PCM, MP3, MP4, AAC, WMA and more), PDFs, Live Web URLs (Weblinks), HTML5 (in Zip format) and Images (JPG, PNG, GIF, BMP, PSD, AI and more). Missing a format that you want? Drop a message to
support@quickreviewer.com
and we'll work on it!
How many files can I share with reviewers?
There is no limit to the number of files you can share. Each file you upload can be a maximum of 5GB. You total storage limit depends on the plan you are on. The Forever Free gives you 100MB (which also means you can not upload a single file that is larger than 100MB), while the Power Plans start with 10GB and go up to 250GB depending on your requirement. You can add on 250GB to your plan for an annual fee. For custom Enterprise Plans, please contact us.
How does the Forever Free plan work?
When you sign up or login with Google, you are automatically enrolled in the Forever Free plan. This gives you access to QuickReviewer with a 100MB storage limit.
What if I want custom branding or additional features? Can I use it with my existing DAM / CMS?
You can use your own branding and customize the email templates for notifications in the Power Plan. For a customized URL, you can purchase the CNAME add on. In the case of Enterprise plans, the review module integrates with any Digital Asset Management System or Content Management System via our inbuilt APIs. You even get a number of integrations to third party software. Contact us for Enterprise plans that allow customisation of QuickReviewer.
Do I have to install any software?
No. All you need is a Web browser and internet connection to access QuickReviewer.
What is a the difference between a Registered User and Anonymous Reviewers?
All registered users are automatically enrolled on the Forever Free plan. That means they get 100MB with the ability to upload and share files with reviewers. They can choose to give the right to view or add comments on shared files. Anonymous Reviewers can only review files and add comments. They can not upload and share files.
Do reviewers need to pay?
No. QuickReviewer lets you share files with unlimited reviewers for free. Reviewers are allowed to view or comment on files depending on the access rights provided by the file owner.
Is there a limit to the file size that I can upload?