Online proofing is a word that refers to the secure process of evaluating and approving creative work through the use of an internet workflow, which is usually powered by online proofing software. Before online proofing, creative and marketing teams had to approve their design work using either printed paper-based techniques or long-tail email chains, which was inconvenient and time-consuming.
An online proofing process with online proofing software allows you to approve digital and print creative work in a more effective, transparent, and manageable manner. It removes critical technical and practical roadblocks that stymie development, allowing for a more interactive environment. Online proofing tools might help you save time and money by streamlining your input and approval processes. Furthermore, it enhances creative productivity without wasting too much time. It is a  modern online approval process that can be accessed from anywhere.
Steps To Achieve Successful Online Proofing:
Below are a few steps for successful online proofing.
The first step is to gather the content you want to submit for proof once the team completes the initial creative task.  Depending on whatever file path and online proofing tools you use, the online proofing process can be defined in the further steps.
2. SENDING PROOFS FOR REVIEW
These are a few ways to share content for online proofing.
Export file uploader:
This is the most straightforward way to upload and export files. It's done by going to files on a local workstation or network, as well as in a cloud system like Dropbox, and then uploading them to the proofing internet portal. It's the most simple method for submitting export files or documents for evaluation, such as PDFs.
Direct from Adobe Creative Cloud:
To create creative work, most graphic designers and content creators utilize Adobe apps like InDesign, Premiere Pro, or Photoshop.   Proofs can be shared directly from these apps utilizing extensions or plugins developed by the online proofing software provider, bypassing the time-consuming procedure of exporting files into another format and then utilizing the file uploader.
The software's interface will walk you through the process of sharing your work. Establishing deadlines, adding files, enabling copy modifications, forming teams of contributors, adding personalized messages, and other features may be available depending on the product. Upon completion of this process all the collaborators receive notifications with a secure link to the proof shared.
3. ASSIGNMENT OF COLLABORATOR ROLES
Clarity on who has what responsibilities is a vital aspect of any creative team's review process. Commenting, copy editing, inviting new collaborators, asking changes, submitting files, and signing off work are all examples of these tasks.
This is made easier by online proofing, which allows the sender to designate roles to collaborators and have the programme manage their responsibilities. These individuals must be included in the role structure.
Observer
Someone who can look at proofs but not remark on them or participate in the discourse.
‍Reviewer
Someone who can look at proofs, comment on them, @mention other people, and upload files.
Gatekeeper
The person in charge, who has the same profile as a Reviewer but may go above and beyond by adding new collaborators, asking adjustments for new versions, and signing off on proofs.
Collaborator positions are crucial for keeping reviews on track and ensuring complete responsibility throughout the creative process.
4. PROOFING & COLLABORATION
One of the most significant advantages of online proofing is that there is just one proof that everyone sees and comments on, rather than several versions being circulated via emails or printouts.
The proofing interface, which is hosted securely on the web and accessible through a browser or mobile app, may vary in terms of functionality and appearance, but its primary goal is to make it as simple as possible for collaborators to check the proof and voice their thoughts. It's critical to provide collaborators with the most efficient means of communicating their ideas and making precise remarks.
Designers may then see exactly what the criticism is and, more crucially, where it is occurring on the proof. The collaboration zone of a proofreading system displays features such as collaborator status, comments, copy editing, file sharing, and so forth.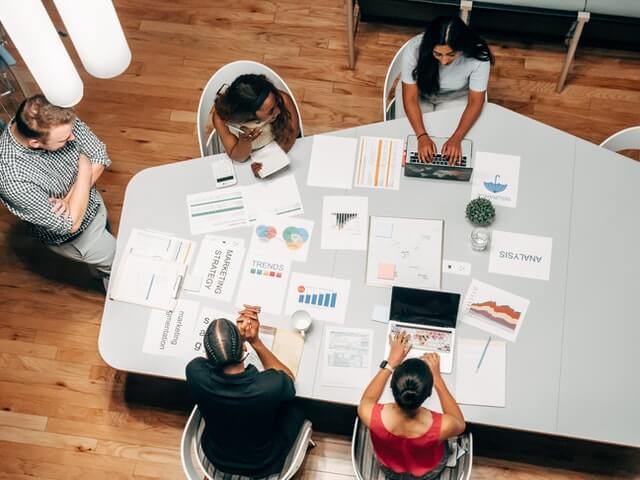 5. RECEIVING CHANGE REQUESTS
There are two basic ways for designers to obtain input from reviewers and act on it, similar to how they share and send proofs out for evaluation. First is the  collaboration zone, in which designers keep notes of the comments left on the proof and then figure out what has to be done. After a proof has been indicated for a new version to be created, they begin to work on the source file, referencing the proofing program all through the procedure.
The other way is directly from inside their Adobe apps. Creative designers may get all comments, revisions, and files directly into their document or video side panel using an extension that sits inside the Adobe program. It means they won't have to leave Creative Cloud to view the feedback, and they'll be able to see it in context, page by page. They can also just tap 'Apply' to insert copy modifications into the document. It  saves hours of rework effort.
It's critical to select an online proofing software supplier that doesn't limit the amount of proofs you can send out to promote maximum cooperation returns, because the creative designers create a new version of the proof inside their design program and then share it for the next review round. By remembering the settings from the previous review, online proofing software assists to simplify the new version sharing process. Useful automations like adding the contributors and giving the evidence a new version number can make it easier to track. In addition, reporting engines give insights to assist creative teams in evaluating how much time is spent on revisions and rework, which may be utilized to compare output to projected time.
Signing off on a proof may usually only be done by a collaborator who has been assigned the right role in order to prevent the proof from being published without the proper permission or authority. Also collaborators should be able to monitor and keep track of their reviews throughout the process.
Take Away:
Online proofing helps speed up the input and approval procedures for the content. It also allows numerous team members to view, review, and discuss digital media like videos, photos, graphics, layouts, audios, labels etc on any device and from any place at the same time. Hence it improves the collaboration and communication in the team.
Furthermore, online proofing removes email approvals, eliminates other conventional methods of managing approval procedures, avoids excessive revisions, provides transparency, stimulates responsibility, and so on. Businesses could employ online proofing tools such as GoVisually, Ziflow, zipBoard, GoProof, ReviewStudio, ProofHub, PageProof, and others to make their approval process easier and more controllable.
Some other Posts you might be interested in.
The Review Software Standoff – Part 1 – QuickReviewer vs Filestage In today's fast-paced digital world, efficient collaboration and project management are crucial for your creative teams. However, communication, workflow or approval-related bottlenecks often delay the...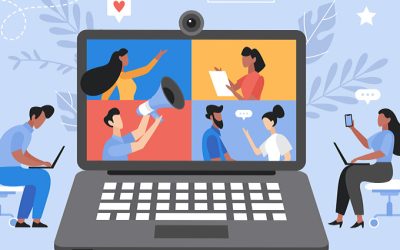 Effective collaboration is the lifeblood of modern businesses. Organisations are turning to team collaboration tools to streamline workflows, improve productivity, and enhance communication among team members. Collaboration in the workplace is the cornerstone of...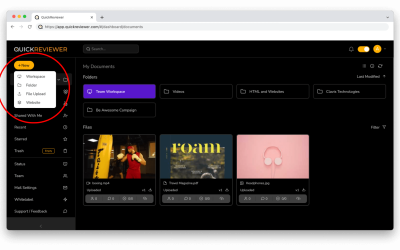 The digital age has revolutionized how we collaborate, especially in design and content creation. Review and approval processes are crucial in ensuring that projects meet the desired standards before they're finalized. Ziflow has been a popular choice for many when...