Video reviews and approvals: Any collaborative project that includes receiving input and approvals is at a vital stage of development. It's also the only stage that might be repeated indefinitely until the project is completed. When working on a creative video production, it can be very tough, especially when working with a remote team.
It might take anything from hours to days to make modifications to a video. As a result, the editing and reviewing process takes longer than it does for other forms of creative projects.
When working remotely, we're dealing with many email threads, the majority of which are expressing the same thing but in various ways. There are several stakeholders, most of whom are speaking the same message but in various ways. You cannot show anyone the video while they provide recommendations and point out flaws orally.  Creative direction and project completion will be as ineffective and wasteful as they can be with that combination, especially if your remote marketing staff is still relatively young.
Video review and approval software is a proofing tool that allows you to share, examine, and approve video projects online. By making the review process simpler and easier, these technologies totally transform it. They're very useful for remote work. Once a video has been released, you may share it with your team or clients, who can provide meaningful and thorough feedback, speeding up the approval process.
From marketing content evaluation to project management to the gaming and entertainment industries, these technologies have a wide variety of uses.
With video review and approval software, project managers can simply bring their teams together for enhanced collaboration. As a result, these software choices streamline the review process and ensure that video projects are approved more quickly.
Marketing and creative teams may use video review and approval software to speed up the post-production process for videos. This allows you to share films with your team and get immediate feedback, avoiding the need for lengthy email threads, time-consuming download, and several revised draughts, all of which can slow down the process. You can watch videos with your team in real time using these technologies, and you can keep workflows simple so that your team can deliver projects more quickly and meet deadlines.
How to get feedback without sending an email by sharing videos online
Remote work culture is here to stay.  This has been an unspoken reality since the Covid-19 epidemic.
Of course, it complicates things in ways that typical office employment does not. However, here is where technology comes in.
Your video approval and review procedure doesn't have to be a series of emails. Instead, it may be a single platform that has everything you require. To make remote collaboration simpler, there are numerous project management solutions available.
You should, however, begin designing a video review and approval procedure that is acceptable to your team. To save you time and effort after production, here's an outline of what a successful review and approval process looks like.
All stakeholders on the same platform
Using a single platform for all of your remote cooperation might be the most important aspect in making it run smoothly and efficiently. You may immediately upload films, documents, and other associated files to the cloud-based program. Throughout the duration of your project, they will be safe and accessible.
Feedback and review as a group
The most significant advantage of adopting a video review and proofing tool is that it allows your complete team, including collaborators, producers, and stakeholders, to observe and provide input at the same time. It will help to avoid confusion and disarray.
QuickReviewer and other video proofing tool allow you to add time-stamped comments, graphic textboxes, points, and observations to any area of the video. One click is all it takes to send and receive feedback.
On the spot approvals for each milestone
To avoid making big adjustments once everything is finished, approvals on each phase of the project are required. In the worst-case situation, you'll have to start over.
The benefit of using online video review tools is that you don't have to submit different parts of the video to different persons for approval. Making the proper ideas at the right moment is considerably easier on a platform where the work progress is visible to everyone.
Organized Progress Tracking
It's tough to find crucial updates and comments among a slew of daily emails. It can take an exorbitant amount of time for editors and creators to interrupt their process. Like a checklist, project management software may assist you in resolving comments and adjustments.
Some video feedback tools to get feedback without sending an email by sharing videos online:
Here's a rundown of some of the greatest video feedback options currently available. These feedback tools may be used in a variety of ways, so pick the one that best suits your editing needs.
QuickReviewer
QuickReviewer is a web-based proofing tool that helps creative, marketing, and web development teams gain faster reviews and approvals on videos, PDFs, HTML, and photos.
Organize video feedback without having to send many emails or files. Drag and drop files to upload and share with an unlimited number of reviewers. It has many benefits such as
– Unlimited team members in a shared workspace.
– By locking video timelines, you may compare versions side by side.
– Examine HTML by seeing it on various device displays.
– Text can be highlighted, pinpointed, or comments can be added.
– For simple identification, each reviewer's comments are color-coded, and they can reply to or upvote each other's.
– QuickReviewer is mobile-friendly, so you can review and approve files at any time from your phone or tablet.
GoVisually
You may obtain speedy feedback and approval, as well as video projects, using GoVisually. It has a simple interface, and you don't need a lot of technical knowledge to work with films with it. This video feedback tool does not degrade the quality of your video, and you can quickly upload HD films and start annotating them.
Clients do not need to create an account to utilize the editing tools if you wish to interact with them. You may invite your clients to participate in the projects and begin collaborating on the feedback process. GoVisually also allows you to keep track of numerous versions of your project in one place, ensuring that none of your work gets mixed up.
Frame.io
One of the most popular video feedback tools on the market is Frame.io. This tool has a good reputation in the video business and is utilized by a lot of filmmakers and video producers all around the world. No matter where your members of the team are, Frame.io makes it simple to work on films, pictures, and more.
This platform is designed to provide practical feedback, and the well-organized email notification system makes it easy to keep track of all of your input and comments. Frame.io also provides a user interface that is simple to use and understand.
It offers excellent security features that allow users to easily establish passwords for movies and limit access to their work. This tool protects your material, which is a legitimate issue for creative teams.
Vidmonials
The UI of Vidmonial is meant to make the consumer feel heard. Vidmonials should be used if you run a business that depends largely on customer feedback. Vidmonials also has an easy-to-use interface and dashboard that makes cooperation a breeze. To help you engage with your consumers, the programme also has a social selling component. For feedback, customers can also provide audio remarks. This feature makes it easy for you and your consumer to build trust and understanding.
Filestage:
Another prominent video feedback tool used by many high-profile video production businesses is Filestage. You may share, modify, and discuss your projects using Filestage. Iis the programme you use if you want to get feedback on video, audio, or images. Users may make timestamped comments and annotations for real-time edit changes in Filestage's powerful video interface. Filestage works with a variety of project kinds.
You may also include a due date feature in your projects to remind your team members of upcoming deadlines. All of these aspects work together to create a smooth video review process based on efficient communication.If you have any problems or concerns about Filestage's capabilities, you may contact the software's rapid customer care and get them fixed quickly.
Conclusion
When working remotely, it's critical to optimize your workflow, and project management software should always be your first choice. However, finding the ones that are right for you takes time. This tutorial should have saved you a lot of time while researching video review and approval options for remote teams.
If you're unsure which tool to utilize, think about your workflow and the capabilities available. You may also request a free demo to help you make the best selection possible.
Break through the noise, Get clear client reviews on your projects "FAST". Now!
Some other Posts you might be interested in.
The Review Software Standoff – Part 1 – QuickReviewer vs Filestage In today's fast-paced digital world, efficient collaboration and project management are crucial for your creative teams. However, communication, workflow or approval-related bottlenecks often delay the...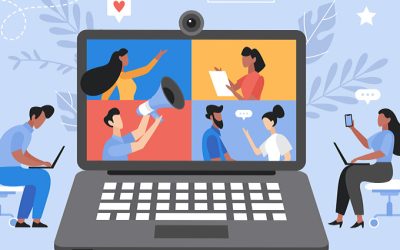 Effective collaboration is the lifeblood of modern businesses. Organisations are turning to team collaboration tools to streamline workflows, improve productivity, and enhance communication among team members. Collaboration in the workplace is the cornerstone of...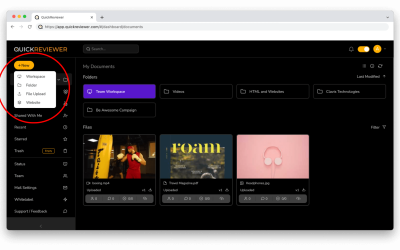 The digital age has revolutionized how we collaborate, especially in design and content creation. Review and approval processes are crucial in ensuring that projects meet the desired standards before they're finalized. Ziflow has been a popular choice for many when...