Graphic and web designers employ a variety of graphic design tools to do their daily responsibilities. If a designer just employs a few tools, he or she will have a strong basis for expressing ideas and streamlining labor. All you need to do is take a set of tools with you to get from competent to exceptional designer.
Here's a rundown of some of the top tools and applications for getting your online projects off the ground.
QuickReviewer
QuickReviewer is an online proofing tool for designers, web developers, and marketers that want to complete design projects faster and receive feedback and approval faster. Because it makes online proofing quick and convenient, it's a terrific collaboration tool. It can analyze images, videos, live online connections, HTML, PDFs, and audios. QuickReviewer's mobile-responsive UI allows users to review and approve files while on the go. QuickReviewer eliminates the need for many emails or files to arrange feedback on creative work. Users can add comments to documents by highlighting text, pointing out changes, or sketching revisions, and comparing versions. Adding real-world links or dragging and dropping HTML zip files to test designs on various screen sizes, animated HTML banners, responsive web pages, and more features will make creative collaboration a snap.
Adobe Photoshop
Photoshop is a sophisticated pattern-making and design application that will assist you in becoming the greatest designer you can be. With the correct supervision, it allows graphic artists a broad range of options, tools, and settings to allow them to experiment with new ideas and develop more realistic designs. It helps you acquire new skills and create digital artwork based on your ideas by guiding you through step-by-step instructions, speeding up your creative process, and keeping you motivated with frequent emails and lessons.
Adobe Illustrator
Adobe Illustrator allows you to manipulate 2D and 3D pictures to speed up your creative process. Illustrator may be used to create a wide range of digital materials by both professional graphic designers and digital artists.
Filestage
Filestage is an online review and approval platform for graphic designers that offers them total control over the content review process. Graphic designers may work on a variety of file types, including photos, PDFs, webpages, and more, with internal and external stakeholders using the application. It also gives you a brief picture of how far along the project is.
PicsArt
PicsArt's all-in-one online Photo Editor comes with a number of editing tools that allow you to create professional-looking content even if you have no design experience. They even have a powerful Video Editor where you can edit and add music and effects to your videos. PicsArt's tools are simple to use, and they're completely free.
Desygner
Designer's editor is a drag-and-drop Illustrator replacement that is highly user-friendly. Replace images with a simple click, and modify fonts, colors, and text by dragging and dropping components into the design. Working with layers and several pages is straightforward. You may search for royalty-free pictures on Desygner using any keyword and get the best royalty-free images for your projects.
Fotor
Simply upload a photo of your own or use one of Fotor's stock photographs, then customize it with text and stickers to make it uniquely yours. Fotor offers a variety of templates and stickers, as well as texts and fonts, loud saving, and other services.
Logaster
You may generate a large number of designs in a short amount of time with Logaster. Your logo may also be used to create business cards and social media graphics. Logos may be personalized and downloaded, or they can just be used as a source of inspiration.
Sketch 3
All of the nested symbol sets you'll need to create your finest work are included in Sketch 3. You can rapidly combine the symbols to create a unique and reusable design. Artboards, text and shared styles, the color picker, pixel precision, and many more features will appeal to designers.
Marvel
Marvel is a tool for prototyping. Prototyping has become a critical component of the web design process. Marvel allows you to create anything from the ground up, and you can even connect your creations with your online storage! Transitions and motions should be included in your design prototype. Marvel's user interface is clean and intuitive, making it easy to learn. The tool may be used by both non-designers and seasoned UX experts.
Pixelmator
Pixelmator is a single-window programme with easy picture editing tools and intelligent image alteration capabilities. It's the best tool for developing a variety of projects since it has basic functionality for moving, resizing, and organizing layers.
Sublime
Sublime is a straightforward coding editor that allows you to focus solely on your code. This will provide you a lot of power if you work on websites since it gives you excellent shortcuts and features for moving about a document, filtering it, and making quick edits.
Github
It's a platform that allows you to work with other project participants on the same server while simultaneously hosting your code on a remote Git server with a beautiful web interface.
Webflow
Webflow enables the creation of websites in a short amount of time. You can simply design and create at the same time using webflow. You don't need to know how to code to use this tool; simply export and modify the site's html / css tags to match your needs.
Iconfinder
It has the largest premium icon library in the world. SVG, PNG, and IconJar formats are available for all 2,171,326 icons.
Coolors
It's a lightning-fast color     scheme generator that develops, stores, and distributes the ideal palette in seconds, giving you a Material Design palette to download. They may be saved to your account or exported in a number of formats, such as.PNG,.PDF, and.SVG. Colors also comes with a Chrome Extension, an iOS App, and an Adobe Add-on.
Conclusion
It's crucial to remember that being a skilled designer necessitates not just original ideas and execution, but also the use of appropriate tools. If you just utilize a few tools as a designer, you'll have a solid basis for presenting your ideas and maximizing your work. So all you'll need to go from a good to a great designer is a set of online and graphic design tools, and you'll be able to glide through the process with no effort.
Some other Posts you might be interested in.
The Review Software Standoff – Part 1 – QuickReviewer vs Filestage In today's fast-paced digital world, efficient collaboration and project management are crucial for your creative teams. However, communication, workflow or approval-related bottlenecks often delay the...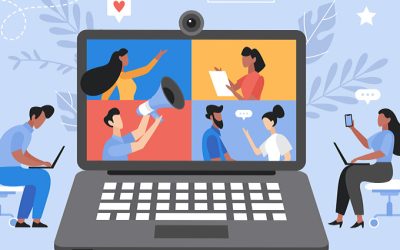 Effective collaboration is the lifeblood of modern businesses. Organisations are turning to team collaboration tools to streamline workflows, improve productivity, and enhance communication among team members. Collaboration in the workplace is the cornerstone of...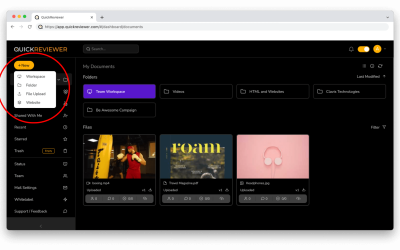 The digital age has revolutionized how we collaborate, especially in design and content creation. Review and approval processes are crucial in ensuring that projects meet the desired standards before they're finalized. Ziflow has been a popular choice for many when...
Break through the noise, Get clear client reviews on your projects "FAST". Now!