What is Participatory Design?
It's not surprising for groups to become involved with their own work while handling a design project. The issue is that a designer sometimes plans ahead with their vision without getting feedback from others in the team at the right time. This can cause rework at times. In general, the interaction between the customer and the design team is limited to the research process before starting a project and the evaluation at the end of the project. But the important work in between such as collection of ideas, converting that idea into a design to meet the customer's requirement are left for the designer alone.
In this scenario the designer often misses some important opportunities to create a more efficient customer-centric solution, due to lack of regular interaction and feedback.
Participatory design is the solution for this issue in an organisation. It is an approach to involve customers in the designing process. Otherwise called "co-creation", "co-design", or "cooperative design", it encompasses procedures valuable to both introductory plan discussion, ideation phase and evaluation phase of a task. Here the end users of the product actively participate in the designing process of the solution. Seeing how somebody would solve an issue they often face straightforwardly surfaces new bits of knowledge about their encounters. One can learn a lot from this new information on how the designer creates customer centred solutions.
Picture Participatory design like any panning strategy. It has a start level, a middle level and an end. All of these stages require constant feedback and suggestions. Even smaller recommendations, such as colour or font of an object are taken into account before moving ahead on the project.
It is essential to take note of that, while the clients are an important source of data and thoughts in participatory design, they are not permitted to make end decisions and are never engaged with the tools that the specialists use. To settle on significant choices and investigate assembled data, depend on prepared and experienced trained professionals and specialists.
Benefits of Participatory design: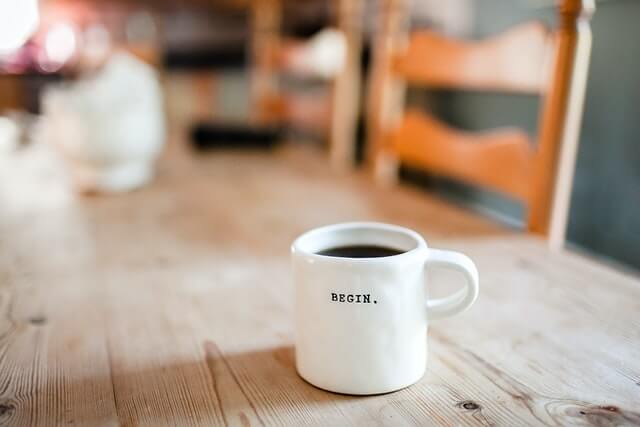 Participatory design involves teamwork. And there are a lot of ways to get inspired when you work with a team. The ideation and execution phase is not limited to one person now, it is a combined ideas and plans of a team that takes the project forward. The combined effort from all the team members ensure all the phases of planning, designing and delivery to be executed efficiently.
Working together also gives the designer a chance to understand how they can work together to ensure successful delivery of the project, also open one's mind to different ideas and approach towards situations.
2. Peer and Client Reviews
Participatory design involves teamwork. And there are a lot of ways to get inspired when you work with a team. The ideation and execution phase is not limited to one person now, it is a combined idea and plans of a team that takes the project forward. The combined effort from all the team members ensure all the phases of planning, designing and delivery to be executed efficiently.
Working together also gives the designer a chance to understand how they can work together to ensure successful delivery of the project, also open one's mind to different ideas and approach towards situations. Though this can be tasking, try using QuickReviewer for review, approval and Proofing to make the process easier and streamlined with clear feddbacks.
3. Reducing excess workloads
One important thing that features the significance of Participatory design is the distribution of responsibilities. In spite of the fact that multitasking is quite necessary for your work, it unquestionably brings down the productivity of the group. The excellence of collaboration lies in this very endeavor to try not to hop from one task to another and complete the work in a structural way.
Also, when working collaboratively, tasks are distributed with respect to a team member's proficiency with the type of work. When you do several projects at the same time, the tasks are divided in a way that none of the team members should have to overwork. This will allow everyone to have better focus on current projects.
4. Effective Communication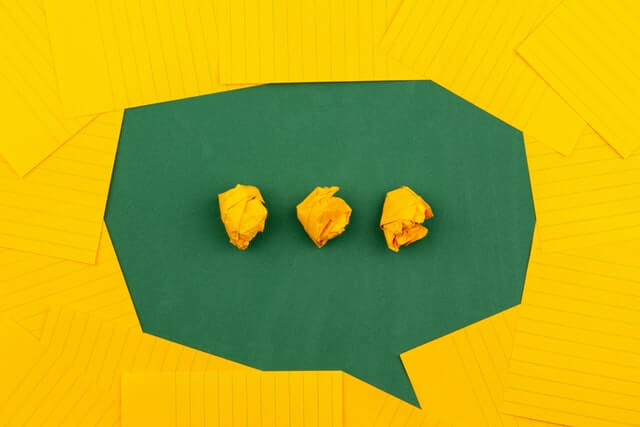 Participatory design is all about communication. While working in a team, regular discussions are a must. On every phase of development and design process you will need constant feedback and ideas to incorporate in the project. This can help improve your communication and be very constructive while communicating your ideas.
5. Aligned with the Vision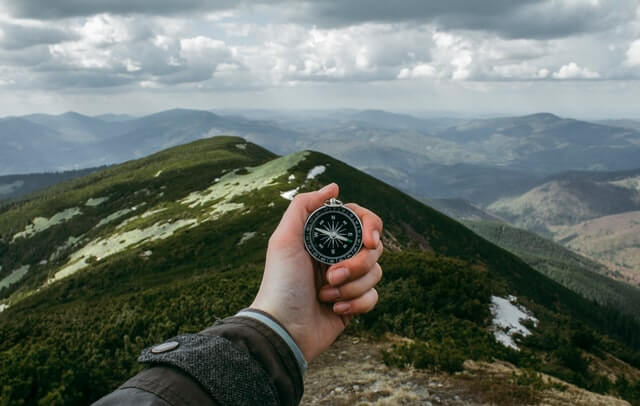 In the process of participatory design, all the people working on the project work towards the same goal, regardless of the team they belong to. Any vision can be achieved when everyone has a shared and unified goal. The collaboration between internal and external teams can help achieve the desired goal conveniently.
The more feedback you receive, the more changes are done in the design process. This can take months at end, using QuickReviewer will definitely make the process faster and streamlined to get the projects done. Once the final design is ready there won't be many changes needed to be done because you were already taking everyone's feedback into account and making changes on the go. This helps ensure that the product reaches the market faster and hence satisfies the client and end user.
Participatory design in Product development:
The motivation behind the Participatory plan is to coordinate plan and joint effort in the product advancement measure.The various phases of Product development where Participatory design plays an important role are:
1. Advancement of PoC (Proof of Concept)
Proof of Concept is a process to demonstrate ideas and initial designs, to test the feasibility of these to the product to be developed. Here, the whole team including the designer, engineers, developer cooperate to check the expediency of the idea with respect to advancement endeavors and relating plan necessities.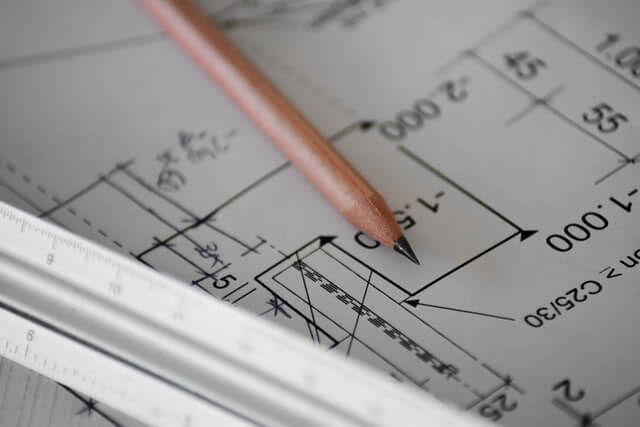 A model or prototype spotlights user
experience design
and is made to approve the look and feel of the item. In more straightforward terms, a model aids in imagining how the item will look concerning UX plan and furthermore draws in seed financing.
All the stakeholders cooperate to build a model. The team brainstorm ideas for the features and video of the product after the owner passes on the requirements. After taking suggestions from developers, Product owners, testers and design engineers, the designer's team start to design the Prototype.
3. Creating the MVP (Minimum Viable Product)
Minimum Viable Product is the rudimentary version of the product which can be launched after it passes all stages of software development cycles. It has the minimal necessary features. The further modifications and feature addition depend on user reaction.
Below are two stages of MVP development, where participatory design plays an important role.
Where the designers work on the finished plan and change the plan regarding changing prerequisites and assessments. Day by day stand-ups are directed to check the group's advancement and collective work towards improving the plan and improvement endeavours.
Designers and developers work in time-boxed run cycles where they at the same time create and plan the highlights and the UX flow around it.
Implementation Participatory Design in remote working culture
What is Remote Work Culture ?
Work culture is a social order within an organization. The cultural norms define what is accepted, encouraged and what is rejected in a company. When this is aligned with personal goals, this can help build the shared organizational goals.
Remote work culture is the digital culture within a company that enables its employees to stay connected through shared interests, experiences and priorities. A strong remote work culture provides the employees a sense of belongings despite physical boundaries.
In today's digital world, while working for a company, an employee looks for a good work culture more importantly than salary. A company's work culture defines that organization, which is basically a combination of the organization's goals, vision and values. It takes continuous effort and teamwork to build a good work culture.
But while working remotely, employees don't have enough face to face interaction. Hence, it is a big challenge to take the work culture on a successful road.
Although remote work culture was somewhat popular before, it really came into existence properly in the last one and a half year, when in December 2019, a deadly infectious virus was identified in China and started spreading worldwide. As a result, within months it was declared as a global Pandemic. The world was put on a pause. Everyone started working from home. Thus, the new normal began.
In these times, daily human life has undergone major changes and so has basic work culture around the world. In-person participation has stopped completely. Daily face to face meetings have turned into video conferencing and Zoom calls. Daily communications and discussions are now taking place through social media and other messaging platforms. While normalcy is slowly resuming, the worldwide lockdowns have changed the way we live, work and interact, how we source our needs and how we see the world. These new measures have heavily impacted on participatory research, as it relies on human interaction and discussion.
Designers and developers work in time-boxed run cycles where they at the same time create and plan the highlights and the UX flow around it.
Participatory Approaches in Remote work culture:
Participatory methodologies advocate effectively including stakeholders such as client, designer and developer, in a shared dynamic cycle which can include interest in ideation, execution and evaluation of a given project. Along these lines, participatory methodologies empower transparency and value in the sharing of information, experience, mastery and diverse thoughts on certain projects.
Participatory design basically involves working closely with the team members to share ideas and feedback on a project. Hence it heavily depends on trust and close collaborations; which are now more challenging when working remotely.
There are some ways to keep up with participatory design approaches while working remotely. It includes groups working together on a project and use of some online tools. Also combining various online communication channels for future use can help in the process.
Below are some ideas for continuous engagement of a team while working remotely.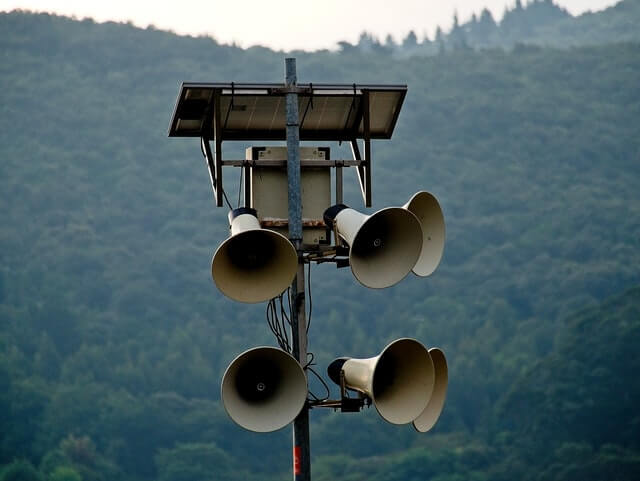 Providing the required information at the correct time is very essential for participation of every team member in a project. It's the job of each individual to keep other stakeholders informed on the progress of the project. This way it will get easier to get regular feedback and suggestions. With tools such as QuickReviewer hundreds of teams have mastered the review and approval process. With new features such setting Email Notification Frequency, the users are able to align their work according to their schedule and manage more number of tasks, easily.
Participatory approach is all about consulting all the team members for their recommendations on certain topics on a project. There are various ways to do this while working remotely, such as online surveys, telephone calls, chat groups etc. In this way one can stay connected to other developers, designers and clients for their continuous feedback on the project.
The trick to a collaborative approach is to keep everyone involved throughout the process. In remote culture, it can be achieved through online review, approval and proofing tools such as QuickReviewer and regular discussions on video conferencing, avoiding email chains on Projects etc.
You should depend on documents sharing, discussion threads, online workshops and sessions, visual whiteboards to help co design while working away from the office. While online workshops have been handled through video calls tools, for documents sharing teams can use online storage tools such as Dropbox and Google Drive.
Become Socially active though Social Networks:
To enable participatory design in work, each one of the team members needs to be active on online social media and other chat and email platforms, such as Zoom and similar virtual meeting rooms, WhatsApp, Facebook, Teams, Outlook, Gmail etc. Because the process to become successful, regular communication is necessary. Without structured and timely communication, it won't be possible to incorporate participatory approach into remote work culture.
The participatory approach is an excellent opportunity to close the gap between designer and the rest of the product development team.  Involving people connected to the product helps ensure that the product addresses the requirement accurately, as everyone contributes towards designing the products in the ideation, development and evaluation phases. People can often find hidden opportunities and potential solutions for future problems through this method of co-creation.
Participatory approach should be a standard practice while creating user oriented products. This is a new and advanced method to create a product in a better way that satisfies both client and end user. Based on the advantages of Participatory approach, QuickReviewer has been built to simplify the Collaboration on review, approval and proofing of the widest variety of files.
Some other Posts you might be interested in.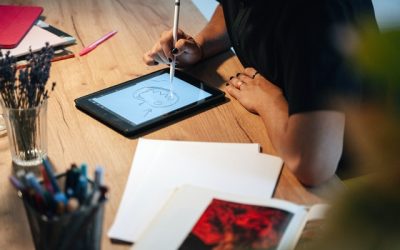 In the dynamic world of advertising, reputation and credibility is everything. Ad agencies constantly strive to maintain and enhance their reputation by delivering high-quality, innovative, and visually striking content to their clients. One key factor that can...
A video is possibly the most difficult nut to crack in the creative world. Don't get me wrong—other forms of content, such as blogs, social media posts, UI, and graphics can be as complex as a video. Still, the sheer number of people involved in the production of a...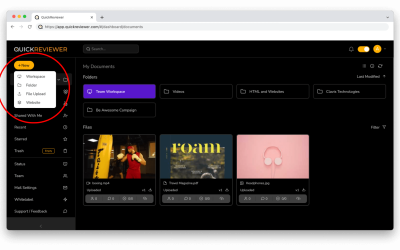 The digital age has revolutionized how we collaborate, especially in design and content creation. Review and approval processes are crucial in ensuring that projects meet the desired standards before they're finalized. Ziflow has been a popular choice for many when...
Break through the noise, Get clear client reviews on your projects "FAST". Now! ?