What is Collaboration Software?
Collaboration software aims to boost collaboration efficiency by providing a central platform for workers to freely share information, data, and documents in order to solve particular business problems or complete creative projects. Members of the team may collaborate from any cloud location, fostering innovation and speeding up work in order to boost profitability and corporate growth.
The finest online collaboration software enables teams to collaborate on a wide range of general and specialized activities with ease.
Employees are no longer expected to work alone, and collaboration is the new normal in the workplace. This emphasis on collaboration should result in enhanced efficiency and production, but only if the right tools are used to begin with.
These services might include anything from cloud document storage to video conferencing for online meetings, and they'd all be available on mobile devices as well as desktops and laptops.
Above all, everything should be simple to use, comprehend, and eliminate ambiguity. Every employee, regardless of their position within the company, should be able to interact with the relevant person about the same issue. After that, deal with the problem using the right strategy.
How Collaboration Software's Help in Business:
Below is a list of some of the advantages that a collaboration tool like QuickReviewer can offer:
Improved Communication Among Coworkers:
Internal communications within the organization will be improved. People that work in groups will be able to interact with one another, their employers, and other employees more effectively. Furthermore, the ability to instantly and easily exchange information and resources saves time by drastically speeding up activities.
Productivity Improvements
Where traditional communication tools like email fail, collaboration platforms like Microsoft Teams shine. Using a chat-based platform, each member of a team may start a public or private conversation to communicate ideas and goals. Furthermore, unlike email, responses are quick and are not buried in a long chain of prior responses.
Customizable Workspace
Collaboration tools enable you and your team to integrate third-party goods and services into your workplace, allowing you and your team to further customize and create the interface to your liking. You can also integrate your productivity with all other Office 365 programmes, such as Skype, Excel, Word, OneNote, and Outlook, provided you utilize Teams as your collaboration platform.
Data Security
Most collaboration platforms have strong security features like two-factor authentication and encryption of all files, communications, and data shared with others, so this shouldn't be an issue.
Access at any moment
One of the finest aspects of collaboration software is the ability to view your data at any time and from any location. Whether you're on your computer or on your phone, you'll always be up to date, have access to your team's collaborative activities, and be able to contribute to the current project.
Improved Focus
Employees and managers will be able to focus more on their duties as a result of investing in the right collaboration technologies. Teams help you focus your time by providing you with only the information you need. You can concentrate on the topic at hand without being distracted by other events, such as paperwork, debates, or upcoming meetings.
Quality Work
Instead of being confined to a small circle of colleagues for guidance or input, employees may use a collaboration platform to access any expertise across the company, enhancing creativity and innovation. Customers profit from the outcomes, as new products and excellent service satisfy their needs.
Improved Alignment with the company's vision
Employees want to be more involved in their company's goals and beliefs. In the midst of the daily grind, workers frequently lose sight of their job's broader purpose and direction. Employees who use collaboration software are regularly updated on internal changes, industry news, and corporate development, and they can apply this information to their daily tasks.
Relaxed and Engaged Employees
Collaboration software allows senior management, teams, and individuals to communicate in a comfortable atmosphere. Senior managers utilize a news channel to disseminate critical information with direct authenticity rather than utilizing cookie-cutter emails.
Take Away
The most successful solutions will be able to match employees' expectations over the next several years, propelling them into a digital future in which cloud collaboration tools will become increasingly important. This should boost output while simultaneously improving efficiency and transparency.
Every collaboration tool has its unique set of capabilities, but they can all be assessed on their overall quality and what they can provide a business.
Every collaboration tool has its own set of features, but they can all be graded based on their overall qualities and what they can provide to a company.
Security, dependability, innovation, affordability, user-friendliness, manageability, and compatibility are among factors that firms consider while making purchase decisions. These are the most common characteristics that assist a company in deciding which tool to utilize.
The emphasis on each of them is determined by the reasons they want to utilize each tool, but their relevance might influence a tool's market position. As a result, choosing which tool to employ is dependent on the most critical factors for each organization, with the most popular tools establishing a reputation in the market based on the areas in which they are most trusted.
Some other Posts you might be interested in.
The Review Software Standoff – Part 1 – QuickReviewer vs Filestage In today's fast-paced digital world, efficient collaboration and project management are crucial for your creative teams. However, communication, workflow or approval-related bottlenecks often delay the...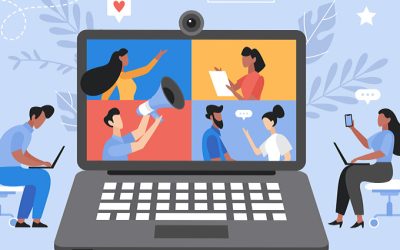 Effective collaboration is the lifeblood of modern businesses. Organisations are turning to team collaboration tools to streamline workflows, improve productivity, and enhance communication among team members. Collaboration in the workplace is the cornerstone of...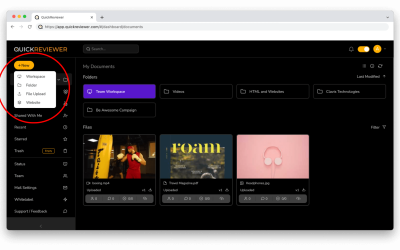 The digital age has revolutionized how we collaborate, especially in design and content creation. Review and approval processes are crucial in ensuring that projects meet the desired standards before they're finalized. Ziflow has been a popular choice for many when...
Break through the noise, Get clear client reviews on your projects "FAST". Now!