When it comes to designing products and services for clients, a graphic designer is crucial. The message will be simply and clearly understood by the intended market as a result of this design. This knowledge will result in a purchase, resulting in a profit for the customer. Similarly, with any other work, it is necessary to provide a proper flow of activities and establish a method.
Regardless of the type of designer you are, you should follow this graphic design process with the purpose of achieving the highest possible quality outputs for all projects you encounter.
You'll be able to deliver better designs if you have a sound graphic design process. You won't have to worry about the following steps every time you start a new project after you've developed a system. Simply stick to your strategy. Then you'll be able to concentrate on what matters most: graphic design.
Despite the fact that the graphic design process is very common, there are methods to make it better. We came up with a list of 9 actions to improve the design process, one for each phase of the process. Let's have a look at the various steps of the graphic design process first.
Graphic Design Process:
The graphic design process is divided into 4 phases which in total consists of 9 steps.
The 4 phases are Definition Phase, Creation Phase, Feedback Phase, Delivery Phase. Now let's take a detailed look into these 4 phases.
Definition Phase:
This phase consists of the first three steps of the graphic design process.
Step 1: Creative Brief
The creative brief is the initial stage in the creative graphic design process. It assists the designer in learning more about the client's requirements. This stage is crucial because the designer needs to learn all he or she can about the customer, his or her firm, and the project's goals.
The creative brief is the project's basis, and it will have a considerable impact on the phases that follow.
If it's done over the phone or over email, the graphic designer will have to organize the information after obtaining it, and data may be lost.
You may utilize tools to develop basic forms that you can then distribute with your customer.
You may fill them out with as much information as you like, and the tool will keep it for you. You may quickly log in and check the submission if you need to evaluate the first replies.
Step 2: Graphic Design Research
After a designer receives the brief and understands what the customer requires, they should conduct market research. This part of the process is obtaining as much data as possible to aid in the development of your design. This refers to the path your design will go as well as all of your future project decisions.
This information might be about the customer, what they do, previous designs, and so forth. It's possible that the client's competitors' branding and designs are to blame. Alternatively, the target audience and what they respond to and don't respond to. Possibly what is now doing well in the industry as a whole. Market research is critical for determining how your design should or should not appear.
Step 3: Brainstorming / Mood Boarding
The next step is brainstorming, which I'm sure you're well familiar with. Brainstorming is the initial stage in determining how you will approach the client's brief in terms of design. This entails determining what you will really develop for the customer. Brainstorming is putting pen to paper and coming up with ideas on how to creatively tackle the problem that the customer has presented to you.
This is something that can be done as a group. This has advantages since the more people there are, the more ideas you can generate. If you work alone or freelance, you may complete your brainstorming on your own, ensuring that all of the ideas are yours and yours alone! Not every suggestion you make will be fantastic, but that's the objective of brainstorming.
The aesthetic direction of a project is inspired by mood boarding. From color to typography, they may be used to identify just about everything. They're an excellent technique to make critical project decisions before getting started on the real design. Always remember to set them out and identify them accurately. This allows them to be rapidly and readily referred to in the future.
Creation Phase:
This phase consists of the next three steps of the graphic design process.
Step 4: Sketching
It's now time to start drawing based on your prioritized ideas. You can do it online, but starting offline will help you concentrate and prevent other distractions. This is your chance to try out different things and see what works best for you in terms of turning your ideas into a finished product.
Step 5: Design Building
After you've shown your customer your best designs, he or she will give you some first input. You may now begin work on the final designs. It will be crucial at this point to come up with many design options.
You'll be able to provide them the option of choosing between current designs this way. You'll probably need a number of various visual materials to develop these designs; you shouldn't make everything from scratch.
Step 6: Refining
You'll need to start improving your designs based on your client's input. However, before presenting the drawings to your customer again, you might solicit immediate input from others. Don't only rely on your family and friends for comments; show your work to designers as well. You should become active on several platforms and share your work with professionals, also, interact with other members of the community.
Feedback Phase:
Feedback consists of steps 7 and 8.
Step 7: Presenting
The manner you present your work will influence the amount of revisions you receive as well as the comments you receive. Of course, it is also contingent on your customers. The ability to tell a story regarding your designs can aid you in persuading your client.
Take the time to display your work appropriately. Take calls for design milestones and significant modifications should be scheduled. Use these sessions to share your design's story. Concentrate on showing your design process. As a result, your client will have a greater understanding of your job.
Even if your customer disagrees, your presentation will clarify your point of view, which may persuade him or her to accept your proposal.
Step 8: Revisions
Most of the time, you'll get a lot of requests for revisions and a lot of unstructured comments. As a result, you'll need to collect input, organize it, and make the necessary modifications to build an approval procedure. Online proofing solutions like QuickReviewer can help you arrange input and speed up your review cycles in these situations.
Delivery Phase:
This phase consists of the final step of the graphic design process.
Step 9: Final Delivery
When the process of developing and reviewing is completed. Everything should be packaged and sent to the client.
Conclusion:
Here are nine fairly straightforward phases that make up the graphic design process. These are the fundamental phases in every design project you will work on in your professional career, and they should be followed if you want to produce a successful personal, passion project as well.
Some other Posts you might be interested in.
The Review Software Standoff – Part 1 – QuickReviewer vs Filestage In today's fast-paced digital world, efficient collaboration and project management are crucial for your creative teams. However, communication, workflow or approval-related bottlenecks often delay the...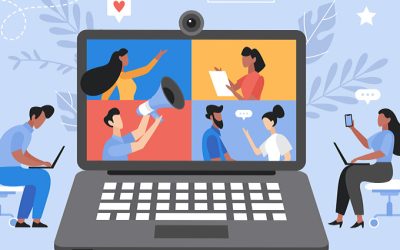 Effective collaboration is the lifeblood of modern businesses. Organisations are turning to team collaboration tools to streamline workflows, improve productivity, and enhance communication among team members. Collaboration in the workplace is the cornerstone of...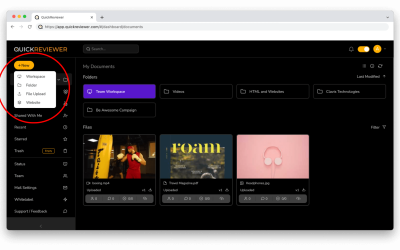 The digital age has revolutionized how we collaborate, especially in design and content creation. Review and approval processes are crucial in ensuring that projects meet the desired standards before they're finalized. Ziflow has been a popular choice for many when...
Break through the noise, Get clear client reviews on your projects "FAST". Now!