In this tech-savvy world, staying on top of the trends and ahead of the competition is extremely important. Cloud computing or SaaS or Hosted Application are the terms that you may have heard ones or on a daily basis.
In business, each second matters a lot, thus, keeping this in mind, SaaS (Software-as-a-Service) was introduced. SaaS goes by many names like on-demand software or web-based software. It has various definitions.
But, according to Wikipedia, Software as a service is a software distribution and delivery model in which software is licensed on a subscription basis and is hosted by a third-party provider. The third-party provider hosts applications and makes it available to the customers over the internet.
Why SaaS tool is required for Businesses?
Image Source: https://bit.ly/2yrH1c7
SaaS tools for businesses are important to help them run efficiently and effectively with a focus on the tasks and activities to help the business grow.
The popularity of SaaS can be grasped from the fact that users don't have to maintain physical servers or applications. A user simply has to take a subscription for the developed application from the service provider.
The application software and application data are located in the service provider's data centre, which means, the user doesn't have to worry about hardware or software, installation, maintenance and updating.
The providers of SaaS tools for businesses ensure the security of the apps and data to the users.
15 Perfect SaaS Tools for Business
No matter what type of business you have, you still need tools and software like SaaS that are flexible enough to meet the growing demands of the business process and management. With the fast-paced environment, you need feature-rich tools and applications for your work process, and SaaS provides you with all that.
Below are some of the SaaS tools that help to manage the work process easily.
1 PIWIK
2 BUZZSUMO
3 QUICKREVIEWER
4 HOOTSUITE
5 ZOHODESK
6 HUBSPOT
7 PROOFHUB
8 UPKEEP
9 ZENDESK
10 SAP LITMOS
11 TEMPLAFY
12 QUICKBOOKS ONLINE
13 BAMBOOHR
14 BEPOZ
15 GOTOMEETING
1 PIWIK
Piwik is the Business Intelligence tool, which is an alternative to Google Analytics. It is a free and open-source analytics solution, that provides information on the website, traffic, keywords, etc.

Image Source: https://piwik.pro
2 BUZZSUMO
BuzzSumo helps you to understand the performance and share the content. It helps you to analyse the content of the web.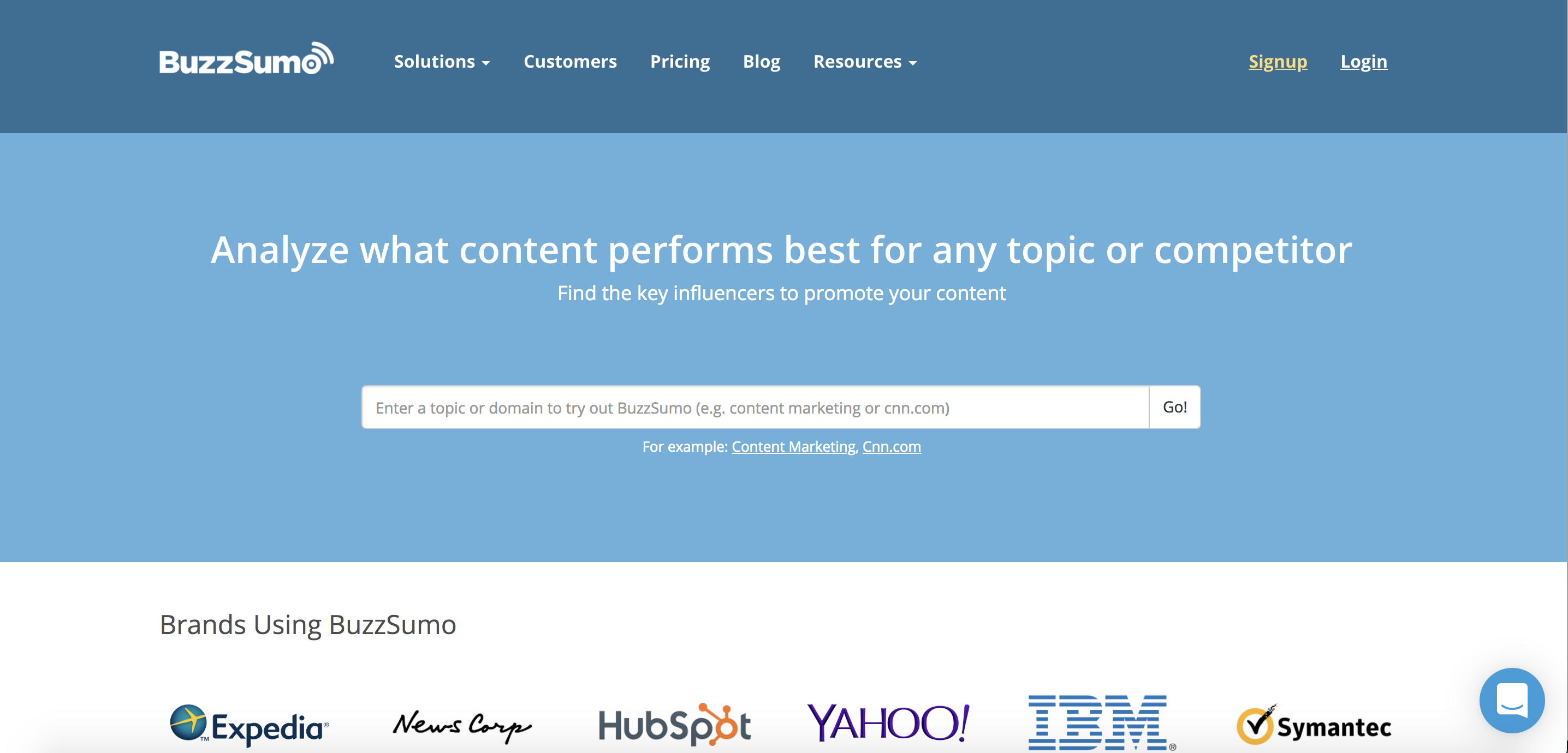 Image Source: https://buzzsumo.com
3 QUICKREVIEWER
QuickReviewer is an online proofing software for creatives. It helps the user to streamline multiple reviews and approval processes at a single platform.
4 HOOTSUITE
Hootsuite helps you to schedule posts on social media accounts like Instagram, twitter, facebook, etc. It also helps to track the comments, engagement rate and messages of the social accounts.
Image Source: https://hootsuite.com
5 ZOHODESK
It is a customer service software that provides customers with relevant and quick support to resolve their issues without any hassle. It helps a business increase productivity by focusing on customers.

Image Source: https://www.zoho.com/desk/
6 HUBSPOT
This SaaS tool for business offers an integrated solution to build a website, optimize it, traffic, conversion, etc. The CMS system helps to create and edit blogs, landing pages, site pages, etc, with just a click away.

Image Source: https://www.hubspot.com
7 PROOFHUB
It is a SaaS-based project management software, which provides an in-depth insight of all your projects and tasks.
Image Source: https://www.proofhub.com
8 UPKEEP
Upkeep is a modern and customizable CMMS Tool that maintains and manages business solutions and services and expedites the work process.  It organizes reports, track assets, manages work orders, and so forth.
Image Source: https://www.onupkeep.com
9 ZENDESK
It is a live chat SaaS tool for businesses of all types be it large or small. It helps the business to understand their customers by directly reaching out to them. The tool also provides the feature to reply to online or offline chat via any browser.
Image Source: https://www.zendesk.com
10 SAP LITMOS
It is a cloud-based Learning Management Software (LMS), that helps the business to align corporate training to their employees and faculty members. It helps to create and manages training easily and optimize learning and development, improve performance, etc.

Image Source: https://www.litmos.com
11 TEMPLAFY
It is one of the best document management tool that integrates office suites and solutions used by businesses. It induces company templates, brand assets, and content practices directly into the office suites to streamline documents, guidelines, presentations and emails created by the users.

Image Source: https://www.templafy.com
12 QUICKBOOKS ONLINE
It is an accounting software management system that provides the organisation seamless accounting solutions. With its advanced accounting features, key accounting reports, easy invoicing, and over five hundred above integrations, and much more; it's easy to handle business financial matters.
Image Source: https://quickbooks.intuit.com/
13 BAMBOOHR
It is a Human Resource Management Software as a service for small and mid-size businesses. It helps the business to recruit talent for their organization, manage personal data, track employee report, payroll, etc. It gives all in one solution to the HR department for better management.

Image Source: https://www.bamboohr.com
14 BEPOZ
It is a SaaS point of sale system that helps the business to increase sales and engage customers. Bepoz provides POS systems to businesses in multiple industries such as restaurant, retail and hotel.
Image Source: https://bepoz.com
15 GOTOMEETING
This SaaS tool for business is an online meeting and web conferencing software tool. It helps businesses to manage clients, customers and colleagues in real-time.
Image Source: https://www.gotomeeting.com/
Bottom Line…
There are many helpful tools in the market that could help you in your business. The advancement in technology has led to many innovations and scope to use them in the marketplace. You can utilize the best tools according to your business requirements. Make sure that you thoroughly know about the tool and its features. If necessary, you can compare the tools to know which has more benefits and which fits according to your business needs.