The digital age has revolutionized how we collaborate, especially in design and content creation. Review and approval processes are crucial in ensuring that projects meet the desired standards before they're finalized. Ziflow has been a popular choice for many when streamlining these processes, but it's not the only solution on the market. 
The Need for Review and Approval Tools
Before we dive into alternatives, let's understand the importance of review and approval tools. These tools ease collaboration among team members, clients, and stakeholders, ensuring everyone is on the same page and that projects meet expectations. An efficient review and approval process can save time, reduce errors, and enhance overall productivity.
Exploring Ziflow
Ziflow is a widely used review and approval software with features like online proofing, collaboration, and workflow automation. It offers a platform for teams to annotate, comment, and mark up designs and documents, streamlining the review process. Automated notifications keep everyone informed, and threaded discussions foster contextual conversations. Reporting and analytics supply insights into project progress. Ziflow's security measures ensure data protection, making it an all-encompassing solution for streamlined review and approval processes, ultimately driving productivity and creative excellence. However, Ziflow may not be the perfect fit for every organization. It might come with a steep learning curve, high pricing, or certain limitations that might hinder its effectiveness for specific users.
Exploring Other Alternatives
While QuickReviewer is a compelling alternative to Ziflow, it's important to note that other options are also available. Some popular alternatives include:
ProofHub
ProofHub is a project management and collaboration tool offering review and approval features. It provides a comprehensive suite of tools, including task management, file sharing, Gantt charts, and discussions, making it a versatile choice for teams looking for an all-in-one solution.
Filestage
Filestage is a platform specifically designed for review and approval processes. It offers a clean and straightforward interface for reviewing images, videos, and documents. Filestage focuses on simplifying the review process and enhancing communication among stakeholders.
Wrike
Wrike is another project management and collaboration tool with review and approval functionalities. It allows teams to create tasks, timelines, and Gantt charts while easing document review and feedback. Wrike's flexibility makes it suitable for various project management needs.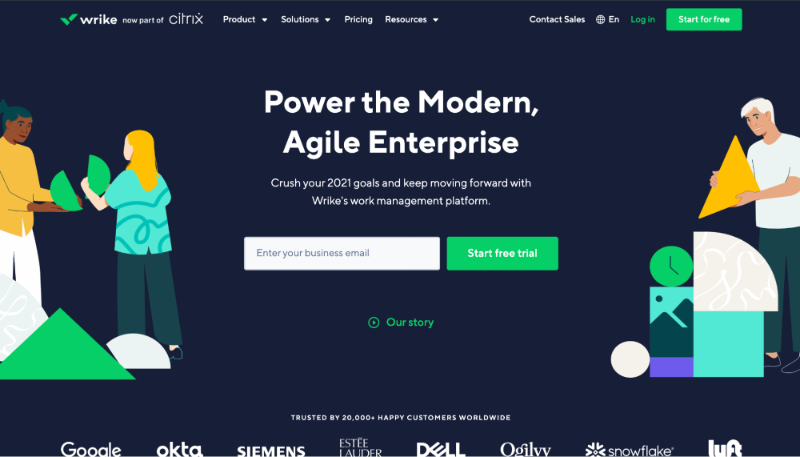 ProofHQ (formerly known as ProofHQ, now part of Workfront):
ProofHQ is a comprehensive online proofing and collaboration platform. It offers features like annotation, version control, approval workflows, and project management tools. As part of the Workfront suite, it provides seamless integration with project management processes, making it suitable for teams looking for a unified solution for creative collaboration and project tracking.
ReviewStudio:
ReviewStudio is an online proofing and collaboration tool that provides creative professionals with a wide array of features. It offers real-time collaboration, annotation tools, version tracking, and customizable workflows. ReviewStudio aims to streamline the feedback loop and enhance collaboration, making it a strong contender for teams focused on design and creative projects.
Introducing QuickReviewer—A full-featured, compelling alternative to Ziflow
QuickReviewer is an established player in the review and approval space, offering an alternative to Ziflow that focuses on simplicity and user-friendly features. Let's look at what sets QuickReviewer apart and why it might be an attractive choice.
Ease of Use
One of the standout features of QuickReviewer is its user-friendly interface. With a clean and intuitive design, team members and clients can easily navigate the platform without extensive training. The intuitive interface makes it easy to upload, review, and provide feedback on designs and documents, reducing the learning curve and ensuring smooth adoption.
Affordability
Pricing can be a significant factor when choosing a review and approval tool. QuickReviewer offers competitive pricing plans that cater to a wide range of budgets, making it an appealing choice for startups, small businesses, and freelancers. The affordability factor doesn't compromise the quality of features, as QuickReviewer provides essential tools without overwhelming users with unnecessary complexities.
Collaboration Features
QuickReviewer excels in easing collaboration among team members and clients. Users can easily add comments, annotations, and feedback directly on the designs, documents, and videos. Real-time collaboration ensures that all stakeholders are aligned, minimizing the chances of miscommunication. The platform also provides threaded discussions, enabling contextual conversations and reducing the back-and-forth between emails.
Customizability
Every organization has its own unique workflow and requirements. QuickReviewer understands this and offers customization options allowing users to tailor the platform to their needs. Users can configure the platform from branding to approval workflows to align with their existing processes seamlessly.
Version Control
Maintaining version control is crucial during the review and approval process to ensure the right changes are implemented. QuickReviewer offers a version history feature that allows users to compare different versions of a design or document and track changes over time. This feature enhances accountability and reduces the risk of errors caused by working with outdated files.
Security
When dealing with sensitive information and intellectual property, security is paramount. QuickReviewer employs robust security measures to protect your data, including encryption and secure access controls. You can confidently collaborate and share sensitive content without worrying about unauthorized access.
Integrations
QuickReviewer integrates easily with many top file-sharing platforms, including Dropbox, Box, and Google Drive. Additionally, QuickReviewer offers an API Top-up that allows regular users to integrate QuickReviewer into their favourite applications in a jiffy!
Final Thoughts
The world of proofing software is evolving consistently. Solutions such as QuickReviewer, ProofHub, Filestage, and Wrike offer unique features that cater to various user preferences and organizational requirements. When choosing the right tool, consider factors such as ease of use, affordability, collaboration features, customizability, version control, and security. QuickReviewer stands out for its user-friendly interface, competitive pricing, collaboration capabilities, customization options, version control, and strong security measures. As the digital collaboration space evolves, exploring these alternatives will help you find the perfect fit for your team's review and approval needs.
Break through the noise, Get clear client reviews on your projects "FAST". Now!
Some other Posts you might be interested in.
The Review Software Standoff – Part 2 – QuickReviewer vs Frame.io Stress reigns supreme when it comes to creative workflows. Creative teams often firefight with clients, video production, and post-production teams. However, as reviews have become increasingly...
A video is possibly the most difficult nut to crack in the creative world. Don't get me wrong—other forms of content, such as blogs, social media posts, UI, and graphics can be as complex as a video. Still, the sheer number of people involved in the production of a...
Creative designers work with a variety of graphic design tools to complete their daily jobs. If a designer just employs a few tools, he or she will have a strong basis for expressing ideas and streamlining labor. So, all you need to do to progress from a competent...