Did you know that the efficiency of your design team is directly related to your request for approval process? In fact, most creative teams spend more time waiting for approvals than working. This directly translates to the fact that an efficient approval workflow reduces expenditure, saves time, and boosts organisational productivity.
Request for approval workflow? What's that?
An approval workflow is a process that helps design teams and key stakeholders stay on the same page. Designers create a design and send it for approval. The stakeholders responsible for the design's approval analyse and approve the design, ensuring that the final version meets the brief's requirements.
Why does every creative team need a request for approval workflow?
A structured and efficient request for approval process is the foundation for your creative team's success. Implementing a review and approval process helps your team raise the bar for quality, consistency, reliability, and efficiency—and ensures a collaborative work environment. Here are the top reasons why every team must have a request for approval process:
Reduced rework cycles
Feedback ensures that design teams spend time creating things of beauty, instead of waiting for feedback endlessly. Timely and targeted feedback reduces rework and helps teams get more done. Additionally, design teams can catch errors in the initial approval cycles rather than having to go back to the drawing board when the deadline approaches.
Improved consistency
Creative projects require a more consistent approach towards design, especially when it comes to brand guidelines. Approval workflows enhance this consistency by helping key stakeholders vet and offer constructive feedback, which in turn helps designers stick to the brand's style guide.
Collaborative work environment
A well-defined approval process helps to build a friendlier, collaborative work environment where everyone works towards a common goal with commitment. This also helps to reduce bias and build rapport between teams, boosting company-wide growth.
How to create an effective request for approval process?
Although your exact needs might differ, creating a request for approval process requires steps that are common across industries. Here are the five steps that must be a part of every approval workflow:
Aligning all stakeholders
Stakeholders are imperative to the success of every workflow. If everyone is not on the same page regarding the brief and the requirements, your design (or project) is set for failure. Using an approval and feedback tool such as QuickReviewer, you can easily align all stakeholders on one seamless, integrated interface.
Sharing files
Sharing files is the biggest nightmare for any team, especially if you have external stakeholders and approvers. I remember when my Slack channel for a particular design became a nightmare, with dozens of reviews for each version until my team nearly gave up. However, with QuickReviewer, you can drag and drop a file into a folder and share that particular folder or file with all the stakeholders. They all see the same file version and can request changes or easily approve your work.
Gathering Feedback
On any given day, a design team manages approvals from internal stakeholders like managers, team leads, art directors, marketing heads—and sometimes clients. Managing and incorporating all this feedback into your design becomes a headache—until you decide to use an approval process through QuickReviewer.
Here's how QuickReviewer helps you get feedback and approval:
File share notifications sent to all stakeholders
Everyone can highlight, create markers or add comments
For graphics and videos, annotation makes feedback more transparent and easy to understand
Your stakeholders can add references or ideas to comments as attachments
Implementing version control
Finalised V1 documents come with a sigh of relief—until it is time to work on V2. However, with dozens of stakeholders making comments simultaneously, it becomes a nightmare to see who wants what changed in which version, especially if you're using folders to share files or an online tool such as Google Docs.
QuickReviewer makes versioning as easy as pie. Here's how:
Share multiple versions of the same file, compare them side-by-side or even see the comments from each version—to ensure you did not miss anything.
There is no clutter, and no one makes copies of your files to email to you
No one wastes time hunting for reviews in email chains or Slack channels
No one gives feedback on the wrong version
Iterations and approval
Wouldn't life be easy if you could approve or send a file for rework with just one click? Sounds impossible? It isn't.
With QuickReviewer, you can send a version of a file or the actual asset for review and approval in one click. Your reviewers get two buttons to choose from:
That's it. With clear, colour-based indicators, every reviewer and team member can easily see the asset's status and comments made by other reviewers to reduce rework.
Why do you need a
request for approval process

QuickReviewer?

Approval workflows are difficult to crack, but once you streamline the whole process, it becomes easy for you, your stakeholders, and everyone else involved. Clear, to-the-point feedback will result in high quality, consistency, reliability and client satisfaction—leading to both induvial and business growth.

Once your team and stakeholders experience how your approval workflow drives efficiency into your workday, they will begin to enjoy their workday—and approval process more than ever before.
Still thinking?
Are you still unsure if QuickReviewer will help you streamline your workflow? Don't worry. With QuickReviewer, you only need to create an ID and choose our forever-free version to evaluate the platform at your own pace.
QuickReviewer's intuitive interface will help you save time, boost productivity, and promote business growth.
Still got questions? No problems. Schedule a consultation here, or start a free trial of QuickReviewer today!
Some other Posts you might be interested in.
The Review Software Standoff – Part 1 – QuickReviewer vs Filestage In today's fast-paced digital world, efficient collaboration and project management are crucial for your creative teams. However, communication, workflow or approval-related bottlenecks often delay the...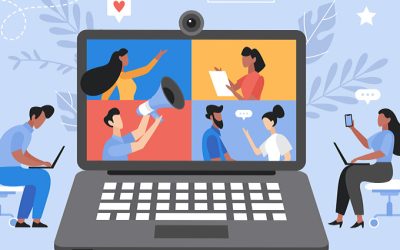 Effective collaboration is the lifeblood of modern businesses. Organisations are turning to team collaboration tools to streamline workflows, improve productivity, and enhance communication among team members. Collaboration in the workplace is the cornerstone of...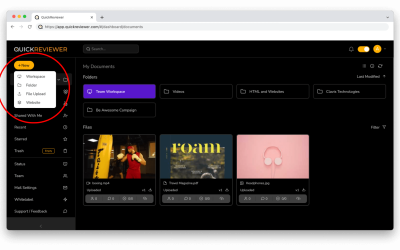 The digital age has revolutionized how we collaborate, especially in design and content creation. Review and approval processes are crucial in ensuring that projects meet the desired standards before they're finalized. Ziflow has been a popular choice for many when...
Break through the noise, Get clear client reviews on your projects "FAST". Now!