What is Online Proofing: proof approval software, often known as "review and approval software," allows marketers to share and get comments on their materials more easily. It's meant to be a step forward than haphazard methods like emails and printouts. Because it allows anybody to see proof files on any device, without the need to download any apps or software, regardless of content type, the online proofing and approval procedures are simplified.  Through comments and multi-format markup tools, it provides a single platform with real-time communication features.  It automates time-consuming tasks like version control and getting notifications when a new proof file arrives.  Both the client and the company will benefit from improved openness and accountability of the process with online proofing.
Now let's take a look into some of the best online proofing software's for enterprises.
QuickReviewer: QuickReviewer is a web-based proofing tool for designers, web developers, and marketers who wish to collaborate on design projects more rapidly and obtain quicker feedback and approval. It aids in the examination of images, videos, live web links, HTML, PDFs, and audios. QuickReviewer's mobile-responsive UI allows users to study and approve files on their mobile devices. Use tools like drag-and-drop upload and file sharing with many reviewers to become used to reviews being done fast and effectively. QuickReviewer makes organizing comments on creative work easier by removing the need for many emails or files. Users can add comments by highlighting text, pointing out changes, or sketching changes, and comparing versions side by side.
Hightail: Hightail is an easy-to-use collaboration tool for enterprises to share information and documents among team members. The programme creates a safe network for massive file sharing and notifies users through email when the file is delivered. Admins may also manage creative assets, choices, feedback, and approvals from a single location. Thanks to Hightail, any member of the team may read all comments as soon as they're written and receive email notifications for project updates in real time.
Ziflow: It makes the process of examining and approving creative work much easier. It supports over 1,200 file types and allows users to add comments and automatic annotations on the creative material itself. Confusion and redundancy may be eliminated since team members can analyze and reply to comments. Its automated video production workflow, for example, allows users to automate time-consuming processes like file sharing and conversions, FTP uploads, and renaming. SOC2 certified, the software assures enterprise security. Users may also view all updates and changes in real time, compare versions, and easily modify user rights and responsibilities. Furthermore, the programme is straightforward to integrate with third-party marketing technology platforms. Both Google Drive and Dropbox provide cloud connection.
Jumpshare: Jumpshare allows users to share an infinite number of files with a single drag-and-drop operation, create screenshots and screen recordings for faster visual communication, examine over 200 file types online, and communicate with your workers and customers.
Ashore: It uses an integrated white-label proofing system to assist streamline the approval process for digital files. Ashore allows users to tag their proofs and organize them into specific folders. It also keeps a separate audit trail for each proof, allowing users to track individual emails, status changes, and a revised edition of the generated material.
GoVisually: GoVisually is a complete platform that automates online proofing, design reviews, PDFs, and other video content services. It's a go-to tool for marketing and research teams, as well as content developers, graphic designers, and creative firms. GoVisually enables for simple file uploads in any format, as well as annotations. Clients are free to edit, evaluate, and comment on areas that meet their needs.
ReviewStudio: With ReviewStudio, you can collect all of the creative comments in one integrated and collaborative platform. Its powerful communications capabilities and on-screen markups keep the team, client, and users informed about all project activities. ReviewStudio is a fantastic option for streamlining the user's creative workflow since it conducts live critiques of the user's contributions in groups or individually.. Users may also directly comment and annotate pictures, PDFs, and videos from any device. Users may also utilize separate dashboards to keep track of tasks, approvals, and the progress of all reviews.
Filestage: A straightforward review tool that allows users to comment on, approve, timestamp, and share files with individuals and groups. Audio, video, and text files are all supported by Filesgate (Word, PowerPoint, Excel, and PDF). Unlimited uploads and reviews, drag-and-drop capabilities, one-click approval, and comment adding/editing are all features of this user-friendly application. The dashboard may be customized; files can be organized into multiple folders and labeled with logos for certain user groups; and access can be limited to just those who need it. All reviews may be done in one location, and each project can be tracked. Different versions (revision stages) of work files can be preserved, as well as reference files.
GoProof: Designers may share their work for approval through the secure GoProof website portal using the Adobe CC integration or a file uploader, enabling as many collaborators as they like to see, discuss, request version changes, and sign the project off. More than twenty markup tools are available to GoProof collaborators. Many reviewers will find the interaction between Adobe products and GoProof to be simple and beneficial. Users may also provide rights to four paying users, while anybody can interact with GoProof without requiring a login or a paid account. Project managers may easily add reviewers and validate comments using the collaborators and history tabs. You may also assign deadlines to each draft and "nudge" reviewers who haven't finished their work. Teams may keep proofs in the system after they've been signed off, which is useful for situations when you need to revisit a comment or explanation after a project has been printed.
ProofHub: ProofHub is a SaaS-based project management software that includes features such as integrated group chat, rapid project discussions, workflow and boards, project reports, and more. It allows teams to collaborate and communicate on projects in a centralized and flexible manner. The app is compatible with Android and iOS, making it simple for even distant teams to stay connected.
Conclusion:
Enterprise online proofing is the most efficient approach for your company to publish larger volumes of material across many channels while maintaining tight turnaround times and quality. Internal and external stakeholders may approve and assess your work more easily using online proofing. Continuously meeting tight regulatory compliance standards with your content is critical.
Some other Posts you might be interested in.
The Review Software Standoff – Part 1 – QuickReviewer vs Filestage In today's fast-paced digital world, efficient collaboration and project management are crucial for your creative teams. However, communication, workflow or approval-related bottlenecks often delay the...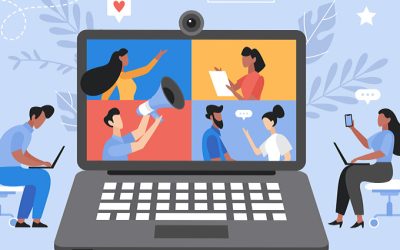 Effective collaboration is the lifeblood of modern businesses. Organisations are turning to team collaboration tools to streamline workflows, improve productivity, and enhance communication among team members. Collaboration in the workplace is the cornerstone of...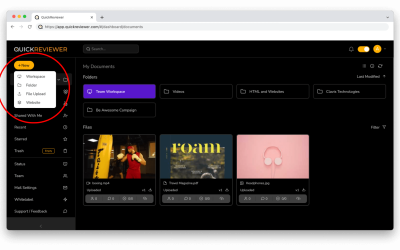 The digital age has revolutionized how we collaborate, especially in design and content creation. Review and approval processes are crucial in ensuring that projects meet the desired standards before they're finalized. Ziflow has been a popular choice for many when...
Break through the noise, Get clear client reviews on your projects "FAST". Now!