The technique of digitally linking users to communicate in an online arena is known as online collaboration. A software system that allows team members to talk utilizing video, audio, and text is frequently used to augment online collaboration tools. It is mostly used by businesses to increase communication and project efficiency.
Collaboration is a framework for bringing individuals together to accomplish a common purpose. Employees can achieve more as a group than they might alone. As firms continue to automate their business operations and use digital technologies, moving collaboration online is a logical progression.
Over 80%of firms utilize collaboration technologies to improve their business operations, according to research. Furthermore, in April 2020, demand for online collaboration software increased dramatically as most organizations were compelled to go remote owing to COVID-19 lockdowns throughout the world.
It's evident that online cooperation has become a requirement, and it's the way companies will be shaped in the future. However, in order to get the most out of online collaboration, you must first grasp the fundamental ideas underlying it and then choose the appropriate technologies to support it.
When two or more individuals work together to achieve a shared objective or task, they are referred to as collaborators. It's about exchanging points of view and ideas, not just conversation.
Collaboration over the internet and online technologies is referred to as online collaboration. Online collaboration allows employees to communicate from multiple places and devices by accessing virtual work environments and shared online workspaces instead of sitting in a real office space.
The shared workspace might be as basic as a collaborative spreadsheet that all employees can view and update, or it can be as complicated as a fully digital workplace.
Even when team members are situated in various regions of the world, online communication allows them to work successfully. When done right, online collaboration may boost productivity, streamline cooperation, and make it simpler for office workers and their remote counterparts to collaborate effectively.
How Collaboration Software's Help Achieve Success:
Below is a list of some of the advantages that a collaboration tool like QuickReviewer can offer:
Improved Communication Among Coworkers:
The organization's internal communications will be enhanced. People that work in groups will be better able to communicate with one another, their bosses, and other coworkers. Furthermore, the capacity to communicate information and resources promptly and readily saves time by substantially speeding up tasks.
Productivity Improvements
Collaboration solutions like Microsoft Teams excel when conventional communication methods like email fall short. Each member of a team may start a public or private conversation using a chat-based platform to exchange ideas and goals. In addition, unlike email, answers are immediate and not buried in a long chain of previous responses.
Customizable Workspace
Collaboration tools allow you and your team to incorporate third-party goods and services into your workplace, as well as further personalize and develop the interface to your desire. If you use Teams as your collaboration platform, you can also link your productivity with all other Office 365 programmes, like Skype, Excel, Word, OneNote, and Outlook.
Data Security
This shouldn't be an issue because most collaboration platforms offer excellent security features like two-factor authentication and encryption of all files, communications, and data shared with others.
Access at any moment
The capacity to examine your data at any time and from any location is one of the best features of collaboration software. You'll always be up to date, have access to your team's collaborative activities, and be able to contribute to the current project, whether you're on your computer or on your phone.
Improved Focus
Investing in the correct collaboration solutions will allow employees and managers to focus more on their responsibilities. Teams assist you in focusing your time by offering only the information you require. You won't be distracted by other events, such as paperwork, discussions, or forthcoming meetings, and you'll be able to focus on the matter at hand.
Quality Work
Employees can use a collaboration platform to access any expertise across the company, enhancing creativity and innovation. Instead of being confined to a small circle of colleagues for guidance or input, employees can use a collaboration platform to access any expertise across the company, enhancing creativity and innovation. Customers benefit from the outcomes because they are satisfied with new items and outstanding service.
Improved Alignment with the company's vision
Employees desire to be more involved in the aims and values of their organization. Workers typically lose sight of their job's wider purpose and direction in the thick of the daily grind. Employees that utilize collaboration software are kept up to date on internal changes, industry news, and business developments, which they may use to their everyday responsibilities.
Relaxed and Engaged Employees
Senior management, teams, and individuals may interact in a relaxed environment thanks to collaboration software. Rather than using cookie-cutter emails, senior managers use a news channel to deliver essential information with direct authenticity.
Take Away
Over the next several years, the most effective solutions will be able to meet employees' expectations, driving them towards a digital future where cloud collaboration tools will become increasingly vital. This should increase productivity while boosting efficiency and transparency at the same time. Every collaboration tool has its own set of features, but they can all be compared in terms of overall quality and what they can provide a company.
Every collaboration tool has its unique set of capabilities, but they can all be assessed on their overall quality and what they can provide a business. Firms examine security, dependability, innovation, cost, user-friendliness, management, and compatibility while making purchase selections. These are the most common characteristics that assist a company in deciding which tool to utilize.
The importance people place on each of them is dictated by the reasons they desire to use that tool, but their importance may have an impact on the tool's market position. As a consequence, deciding which tool to use is based on the most important elements for each company, with the most popular tools building a market reputation based on the areas where they are most trusted.
Some other Posts you might be interested in.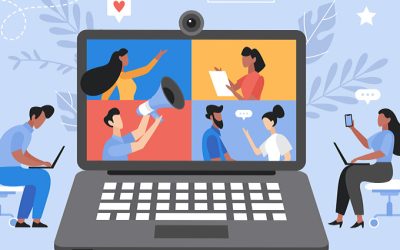 Effective collaboration is the lifeblood of modern businesses. Organisations are turning to team collaboration tools to streamline workflows, improve productivity, and enhance communication among team members. Collaboration in the workplace is the cornerstone of...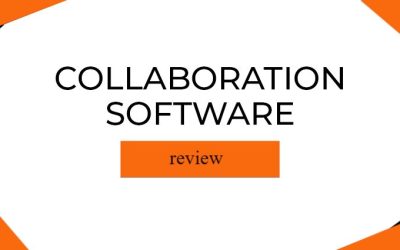 Do you know what's the worst part about reviewing or collaboration software? Figuring out which one to get. As a designer, I am constantly thinking about the thousands of unnecessary scenarios that no one will ever encounter with a review tool—but maybe that's just...
Creative designers work with a variety of graphic design tools to complete their daily jobs. If a designer just employs a few tools, he or she will have a strong basis for expressing ideas and streamlining labor. So, all you need to do to progress from a competent...
Break through the noise, Get clear client reviews on your projects "FAST". Now!