Getting and comprehending feedback from your team or customer for a skilled editor might be a major hassle. The first step in a seamless post-production process is to ensure that you have a brief set of edit comments.
It's a good thing that there are several video review and collaboration options available, and we're here to help you choose which video review and collaboration software are the best for you.
What are Video Review and Collaboration Software?
Creatives, agencies, brands, and producers can work together with clients or coworkers on all stages of the video production and creation process, including revisions, approvals, comments, and more, using video review and collaboration tools.
This kind of platform makes editing easier, particularly when working remotely. A video can be shared with your team or client after it has been published, and they can add reviews and images.
List of 10 Best Video Review & Collaboration Software in 2023
Finding the ideal video review and collaboration software for you and your team can be challenging, so carefully think of all possibilities. Don't just focus on the price; also consider the number of team members, storage capacity, and upload restrictions.
Quick Reviewer
With the help of the online design review tool QuickReviewer, teams can swiftly approve designs and get comments and approval. You can examine photos, PDFs, HTML, movies, and other media types.
It is possible to coordinate feedback on creative initiatives without requiring the exchange of several files or emails. Drag and drop to upload files, then distribute them to as many reviewers as you like. Add comments, highlight, and pinpoint text.
With Quick Reviewer, you may choose your price based on how much storage space you need rather than the number of team members, which makes it unique in the pricing structure.
GoProof
GoProof is fantastic for large-scale marketing because it can connect creative teams from several professions. You can examine projects and collaborate on them using Goproof's integration with Adobe Cloud for Premiere, Indesign, Photoshop, and Illustrator.
The bespoke packages can be intimidating, and you must contact them to get the exact pricing, but the robust platform has a lot to offer.
Wipster
One of the first and best-known review platforms on the market was called Wipster. The platform has a devoted user base and is incredibly easy to use.
Wipster is out of many freelancers' price ranges at $22.50 per seat each month, but its functionality and sleek design can be ideal for small teams and marketing firms.
Frame.io 
Frame.io is a very user-friendly and well-organized review system. You could consider it a bit pricey at $19 per month for one team member.
The Pro package also comes with 25 Collaborators, team members you can invite to work with you on one or more projects without granting them administrative rights. Frame.io is, therefore ideal for small production businesses and agencies that collaborate with numerous independent contractors on various projects.
Ftrack 
Ftrack is a powerful video review and collaboration software that is designed with speed in mind. Ftrack is the ideal tool for marketing companies and content makers because of its short upload timings, easy file management, and quick feedback workflow.
For independent contractors and small teams, the Edit Review Package is reasonably priced at $10 per user per month. However, you can also have access to the extensive pre-production and production capabilities for $20 per user each month, keeping your complete project in one location.
Aframe 
For companies with an internal marketing team, Aframe is a wonderful platform. The review platform is rather quick and simple to use, but Aframe shines when it comes to video tagging.
Individual films and even specific segments of videos can be tagged with keywords to make them searchable across all projects on the platform. Using the tags, you can establish a thorough archive of projects and rushes to be utilized repeatedly.
Cinesync
Aimed at top-tier, experienced professional editors, Cinesync is a remarkably complete software. This is the most expensive platform on this list, with clients like HBO, Marvel, and Industrial Light & Magic, all big brands.
The platform is nicely created, and the package fees are better used on individual large-scale productions; it is ideal for filmmakers but too complex for marketing firms.
LookAt
PSD, AI, PPT, and HTML are just a few more than 100 file types that LookAt allows for review. If a straightforward review process is what you're after, this might not be the platform for you because it's a little more difficult to use than Wipster and Frame.
Project managers and editors who are on the go can benefit from LookAt's outstanding mobile app.
Remark 
The remark is a straightforward platform for video reviews that is simple to use for both editors and clients. The platform's architecture is a ripoff of that of its more established rivals, Frame.io and Wipster, and it is a generally reliable piece of software.
Remark differs in that you cannot directly post movies to the platform. Remark instead integrates with already-available storage services like Youtube, Vimeo, and Dropbox.
Kollaborate 
The outstanding review tool Kollaborate from Digital Rebellion works well with all of their other tools, as you might expect. Kollaborate can be a great option if you're already a fan of Digital Rebellion.
With a monthly fee of $25 for five team members, Kollaborate might be appealing. The 60GB upload cap, though, might prove limiting.
Conclusion
This blog has highlighted the top 11 video reviews and collaboration tools that can help you polish your projects and deliver them without a hitch. To produce a flawless, high-caliber film that pleases your stakeholders, you must deliberately and intelligently use video collaboration technologies.
Some other Posts you might be interested in.
The Review Software Standoff – Part 1 – QuickReviewer vs Filestage In today's fast-paced digital world, efficient collaboration and project management are crucial for your creative teams. However, communication, workflow or approval-related bottlenecks often delay the...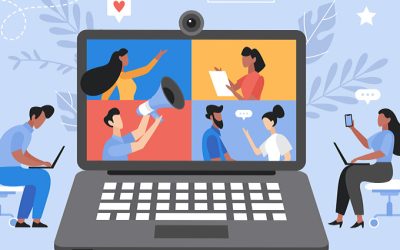 Effective collaboration is the lifeblood of modern businesses. Organisations are turning to team collaboration tools to streamline workflows, improve productivity, and enhance communication among team members. Collaboration in the workplace is the cornerstone of...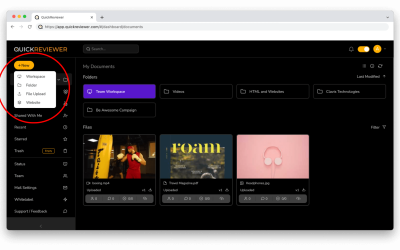 The digital age has revolutionized how we collaborate, especially in design and content creation. Review and approval processes are crucial in ensuring that projects meet the desired standards before they're finalized. Ziflow has been a popular choice for many when...
Break through the noise, Get clear client reviews on your projects "FAST". Now!