What is Creative Collaboration? The practice of collaborating with others to achieve a common objective in a novel way is known as creative cooperation. Working on projects alone might limit the amount of input you receive during the creative process, excluding alternative viewpoints. Collaboration enables for the development of relationships and progress among teammates, resulting in a more effective final result.
Collaboration is essential in every facet of the creative business because it propels projects forward. While remote work might pose certain issues in terms of communication, it can also provide a chance for creative designers to explore ideas in their own place. Meeting with your coworkers if you live in the same region might help you think, but a simple phone chat can also work.
Because not everyone flourishes working from home, it's critical to make sure no one on your team feels isolated or absorbed by their own initiatives. Even in a remote scenario, providing communication technologies like Slack, Microsoft Teams, Google Hangouts, or Zoom to your staff will stimulate informal interactions and collaboration possibilities. Having daily or weekly check-in meetings will encourage teams to collaborate and stay on the same page.
Online proofing is a word that refers to the secure process of evaluating and approving creative work through the use of an internet workflow, which is usually powered by digital proofing software. Before online proofing, creative and marketing teams had to approve their design work using either printed paper-based techniques or long-tail email chains, which was inconvenient and time-consuming.
You may approve creative work in digital and printed form in a more efficient, transparent, and manageable manner using an online proofing process. It removes crucial technological and practical hurdles to development, making the environment more participatory. By simplifying your input and approval procedures, online proofing might help you save time and money. Additionally, it increases creative production without wasting time. It's a cutting-edge online approval system that you may use from anywhere.
QuickReviewer allows you to receive structured and timely design feedback tool for your creative files without having to go through several emails or files. Simply submit your work to QuickReviewer and send it to reviewers through email to get started. You may add comments, highlight text, zoom in and out, compare prior versions, and see all comments by user or page, with each user color-coded for easy identification in the review window.
Everyone who evaluates the project may read and respond to each other's remarks, which help you avoid contradicting opinions. Forget about switching back and forth between different versions of a creative creation. With side-by-side displays, QuickReviewer makes it simple to compare different versions or revisions. As you examine, you may lock video, pdf, image timelines to guarantee that both versions are completely in sync. You can be confident you've addressed every input and made all the desired adjustments using the side-by-side view.
QuickReviewer is a mobile-friendly user interface that lets you evaluate and approve files immediately from your phone or tablet. This option to white-label the platform is also a big bonus for all designers.
QuickReviewer may be white-labeled with your brand, bespoke email templates, and unique SMTP, so reviewers get platform alerts from someone they recognize.
You may create a seamless experience for reviewers by matching the platform to your company's logo.
QuickReviewer also has a shared workspace feature, which allows you to invite an infinite number of team members to upload and access files.
By adding files to a shared workspace, you can reduce email exchanges and massive file transfers, making the workspace easier and more convenient for everyone.
You may organize your files into folders, drag & drop files, and share them with an infinite number of reviewers. Provide reviewers with a shared link and access rights that you can manage (commenting or just viewing). Stop attempting to keep track of comments from a variety of sources and project versions.  You can obtain better comments and approvals on all of your creative projects with QuickReviewer. QuickReviewer unblocks the creative process and allows your creations to run wild with real-time commentary and shared workspaces.
Conclusion
Solving creative challenges may be messy, difficult, and unpleasant. People joining together for a shared goal, on the other hand, may be invigorating, productive, and enjoyable. Furthermore, as compared to more traditional "waterfall" techniques that necessitate lengthy documentation cycles, creative collaboration often produces considerably greater outcomes.
Plus, with coronavirus-related remote cooperation on the rise, these strategies translate well owing to digital proofreading tools like QuickReviewer. Knowing this, you should implement it in your company.
QuickReviewer's reviews and collaboration technologies that may help you optimize your projects and deliver them once they've been completed flawlessly. To produce an error-free and high-quality film that pleases your stakeholders, you must use this collaboration tool intelligently and strategically.
Some other Posts you might be interested in.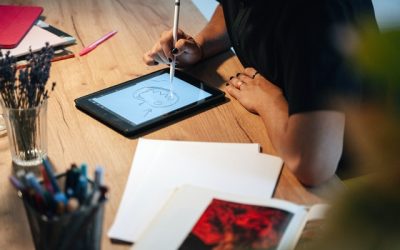 In the dynamic world of advertising, reputation and credibility is everything. Ad agencies constantly strive to maintain and enhance their reputation by delivering high-quality, innovative, and visually striking content to their clients. One key factor that can...
A video is possibly the most difficult nut to crack in the creative world. Don't get me wrong—other forms of content, such as blogs, social media posts, UI, and graphics can be as complex as a video. Still, the sheer number of people involved in the production of a...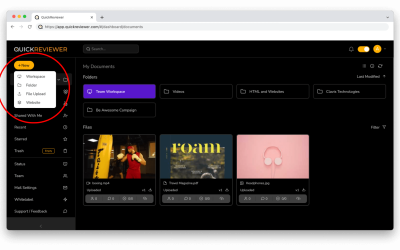 The digital age has revolutionized how we collaborate, especially in design and content creation. Review and approval processes are crucial in ensuring that projects meet the desired standards before they're finalized. Ziflow has been a popular choice for many when...
Break through the noise, Get clear client reviews on your projects "FAST". Now! ?