The best design feedback tool makes it simple for teams to communicate on a variety of general and special tasks.
Collaboration is the new normal in the workplace, and employees are no longer expected to work alone. This focus on cooperation should lead to increased efficiency and output, but only if you start with the best tools.
These options may range from cloud document storage to video conferencing for online meetings, and they'd all work on both mobile devices and PCs and laptops.
Above all, everything should be easy to use, understand, and avoid misunderstanding. Every employee, regardless of their position within the company, should be able to interact with the relevant person about the same issue. Then, using an appropriate technique, deal with the issue.
With design feedback tools, designers can simply share their work with reviewers and collect all opinions in one spot. On these sites, reviewers may provide thorough critique directly on the design and discuss improvements with others in real time, thanks to several commenting and collaboration possibilities. This aids in the efficiency of the overall graphic design process.
Let's look into some design approval software for artwork projects.
QuickReviewer
QuickReviewer is an online design approval software for designers, web developers, and marketers who wish to collaborate on artwork projects more rapidly and obtain quicker feedback and approval. It is a great collaborative tool as it makes the online proofing process very simple and remote. It aids in the examination of images, videos, live web links, HTML, PDFs, and audios. QuickReviewer's mobile-responsive UI allows users to study and approve files on their mobile devices. QuickReviewer makes organizing comments on creative work easier by removing the need for many emails or files. Users can add comments by highlighting text, pointing out changes, or sketching changes, and comparing versions side by side. Adding real-world links or dragging and dropping HTML zip files to test designs on different screen widths, animated HTML banners, responsive web pages, and more will make creative collaboration a breeze.
Filestage
Filestage makes it as easy as possible for teams to manage the design feedback process. Internal and external stakeholders may easily give in-context input on videos, photos, PDFs, and other documents using the project management software and platform. The programme also generates to-do lists based on the comments, ensuring that no critical information is missed by your team. You can examine and approve files in real time with Filestage, and external partners and clients may comment on them without having to register. Version control makes project management easier, because it's simple to identify which stakeholders have signed off on a file.
Userback
Project managers, designers, developers, and customer support teams may use Userback to gather feedback and track the progress of design activities while on the road. This programme is ideal for handling feedback loops in projects for in-house design and development teams. The key features are receiving video input, monitoring feedback, and improved comments on all file kinds. It also offers a browser plugin for convenient access and provides audio and video recording for explicit feedback, tracking implementations and modifications.
ProofHub
ProofHub is another design feedback tool that offers review-process functionalities. It focuses on offering task, calendar, and project management solutions. If you don't have any other tools for these activities, it's ideal because the feedback component is well-integrated. Otherwise, you should seek an alternative. Gantt charts, timesheets, discussions & forums, and calendar integration are the main features. It also enables for file editing within the app.
Ziflow
Ziflow's primary target audience is often designers, marketers, producers, and developers. The file formats that users can annotate and markup are limitless. PDFs, JPGs, GIFs, PNGs, and a variety of video and audio formats are all supported by Ziflow. Users can compare versions of such pieces of material by viewing them side by side. This provides a lot of flexibility in the online proofreading process for partners. Users can, for example, exchange files with other members so that they can examine them. They may simply annotate and provide comments on them.
ReviewStudio
ReviewStudio is a video and picture proofing solution for examining, selling, and approving files. ReviewStudio is a proofing software for graphic teams. Markup for photos, video, and websites, side-by-side comparisons, customizable branding, version control, and live reviews are just a few of the important features.
SyncSketch
SyncSketch is online artwork approval software designed specifically for animation companies. SyncSketch is a cloud-based review software that allows teams to collaborate and frame-by-frame review 3D mockups, films, games, and other sorts of media assets. Because SyncSketch does not need you to install software on your device, it provides a simple and accessible in-browser review experience for teams, clients, and students. Accurate time annotations, a PDF annotation summary, and user-access restrictions are just a few of the essential features. It lets you export notes in a number of different formats. It has a player that can be embedded and is suited for mobile touch displays.
Conclusion
Design feedback is a crucial part of producing a true work of art. While collecting and managing input from coworkers, consumers, and stakeholders can be onerous, design tools have made it easier. Design review and collaboration tools let creatives maintain track of comments and the development of each design file using features including commenting, feedback management, and real-time collaboration.
Some other Posts you might be interested in.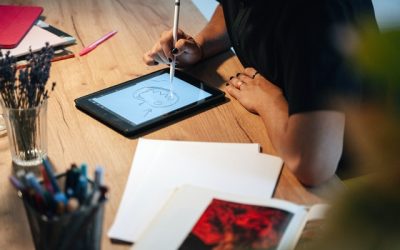 In the dynamic world of advertising, reputation and credibility is everything. Ad agencies constantly strive to maintain and enhance their reputation by delivering high-quality, innovative, and visually striking content to their clients. One key factor that can...
A video is possibly the most difficult nut to crack in the creative world. Don't get me wrong—other forms of content, such as blogs, social media posts, UI, and graphics can be as complex as a video. Still, the sheer number of people involved in the production of a...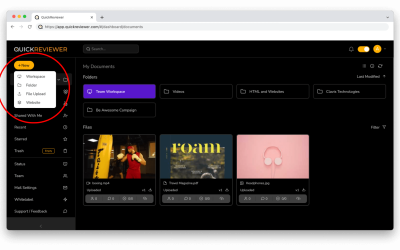 The digital age has revolutionized how we collaborate, especially in design and content creation. Review and approval processes are crucial in ensuring that projects meet the desired standards before they're finalized. Ziflow has been a popular choice for many when...
Break through the noise, Get clear client reviews on your projects "FAST". Now! ?