The creation of a brand identity is the first step in promoting your firm. A combination of variables that help you identify your firm from the competition is known as brand identity. But, with so many options, how can you choose the top creative design firms in India?
The cost of developing a brand identity is a little unclear, ranging from a few thousand rupees to several crores depending on the amount of effort involved. There are always a lot of design-related businesses to choose from. Over time, both conventional and digital businesses have started to provide design services.
India has played a pioneering role in improving design talents in South Asia areas. Throughout the years, we've witnessed a number of global agency network purchasing firms develop their presence in the country. We may infer, however, that India has no shortage of skill, as new start-ups emerge to challenge established networks.
In this list we only focus on design firms. So, without further delay, here is our top design company list.
Top Creative Agencies in India
1. Elephant Design
Elephant Design is a Pune-based strategic design and innovation agency. The company was established in 1989 and presently has offices in India and Singapore. Elephant Design has won several awards and is consistently ranked among India's finest design businesses. Over the previous two decades, the company has completed over 2000 projects, including design work for notable companies such as Persistent, Bajaj, Paperboat, Kurkure, and others. Elephant's founding team includes NID grads Ashish Deshpande, Ashwini Deshpande, and Partho Guha.
2. DY Works
DY Works is a design think tank situated in Mumbai. In 1997, Sanjeev Malhotra launched DMA branding, which later merged with Yellow design to form DY Works. Future Brands bought a 65 percent controlling stake in DY Works in 2009. Sanjeev Malhotra wowed DY Works by selling his remaining stake to Santosh Desai, MD and CEO of Future Brands. DY Works bills itself as India's largest brand planning and design firm. The company has offices in Delhi, Mumbai, and Bangalore in today's globe. Mahindra, L&T, ITC, Marico, Godrej, PepsiCo, and many others are among DY Works' renowned clientele.
3. Landor India
Walter Landor founded Landor, one of the earliest brand consultancy organizations, in 1941. Walter pioneered several of the research, design, and consulting methods that are still in use today. Landor originally arrived in India in 2007 to provide branding, design, and digital services to companies across a wide range of sectors. Lulu Raghavan, managing director of Landor's Mumbai branch, lists Café Coffee Day, Taj Group, New Delhi Indira Gandhi International Airport, Mahindra Group, and Tata Global Beverages as the company's significant clients.
4. Wolff Olins
150 designers, strategists, technologists, programme managers, and educators work at Wolff Olins, which was formed in 1965 and is now part of the Omnicom Group. London, New York, and San Francisco are the locations of the firm's offices. Google, State Farm, Tik Tok, Uber, Virgin Media, and other well-known businesses have all collaborated with Wolff Olins. Customers may get help from the business in three areas: strategy, design, and change management.
5. Super Union
Sujata Keshavan founded Super Union (Ray + Keshavan) with her former supervisor Raman Ray in 1989. Infosys, Kotak Mahindra Bank, Himalaya Drug Company, Bharti Airtel, Hindustan Lever, Reliance, ITC, Wipro, McKinsey, and others are among the agency's customers. Sujata is credited for helping to establish the design industry in South Asia. Ray + Keshavan was acquired by WPP in 2006, and the business was renamed Super Union. The firm employs around 500 individuals in 25 locations.
6. Almond Branding
Shashwat Das founded Almond Branding, a youthful and creative brand design consulting agency. WOW Design, his first company, has been responsible for some of the country's most well-known brand makeovers. Brand creation, visual identity, packaging design, and other services are available through the company. Since its founding, the firm has completed 525 projects. Amul, Tata Consumer, Tokla Green Tea, and Nihar are just a handful of the clients Almond has worked with.
7. Umbrella
Umbrella design was founded by Bhupal Ramnathkar in 2005. Before deciding to start Umbrella, he worked for DDB Needham, Mudra DDB, Leo Burnett, and Enterprise Advertising. The firm is now one of the few speciality design firms that offers Logo Design, Brand & Corporate Identity, Retail, Corporate & Industrial Space Design, Packaging, and other services. Reliance, Flipkart, Integerti, Redbull, and Raymond, to name a few, are among the agency's customers.
8. VGC
VGC is one of India's most well-known and sought-after consultancies, having been founded in 1997 by Preeti Vyas with the objective of transforming the marketplace via Strategic Integrated Design and Innovative Communication Solutions. Preeti is also a National Institute of Design alumna. VGC has completed approximately 100 projects for a number of blue-chip clients since its establishment. The company employs 30 people and has offices in Bangalore and Mumbai.
9. Interbrand
For nearly 40 years, Interbrand has been the world's top brand consultant, pioneering iconic work and inventing many of the brand-building techniques that are now customary. John Murphy, a brand consultant who pioneered the idea of brand value, founded the firm in 1976. Omnicom Group purchased Interbrand in 1993. Some of Interbrand's publications, such as Best Global Brands and Brand
Channel, are well-known. Interbrand Health was established as a stand-alone division to help healthcare and pharmaceutical brands.
10. Leaf Design
Leaf Design has been using design to help organizations react to change successfully since 2002. They create intellectual conversations and build strategic connections across industries such as finance, travel, media, technology, healthcare, hospitality, and education. Leaf, based in Mumbai, has collaborated with companies such as Veena World, Avendus, GVK, Parle Agro, Spotify, and others.
Take Away
Consider the following aspects when selecting a design firm for your next design project: the team's competence, relevant industry experience, ideas and creatives provided, and rapport with the team in order to develop a long-term partnership. Always remember that the finest ideas may originate from anyone, and don't assume that choosing a larger brand would guarantee quality results.
Some other Posts you might be interested in.
The Review Software Standoff – Part 1 – QuickReviewer vs Filestage In today's fast-paced digital world, efficient collaboration and project management are crucial for your creative teams. However, communication, workflow or approval-related bottlenecks often delay the...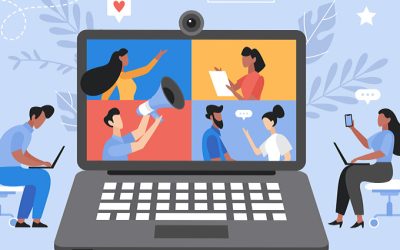 Effective collaboration is the lifeblood of modern businesses. Organisations are turning to team collaboration tools to streamline workflows, improve productivity, and enhance communication among team members. Collaboration in the workplace is the cornerstone of...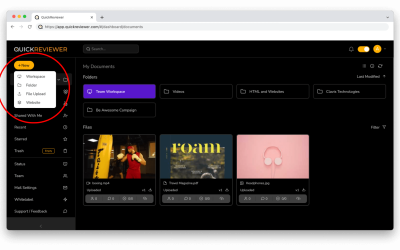 The digital age has revolutionized how we collaborate, especially in design and content creation. Review and approval processes are crucial in ensuring that projects meet the desired standards before they're finalized. Ziflow has been a popular choice for many when...
Break through the noise, Get clear client reviews on your projects "FAST". Now!