What is Video Production Workflow? A video production workflow, also known as a film production workflow or video production process, is a series of operations performed in order to finish a process based on a set of pre-defined criteria or circumstances.
It's essentially a collection of rules, actions, and, of course, a large amount of data that all work together to achieve a specific goal. Workflows are critical for almost any project, from web development to video production, especially when there are several persons, elements, and procedures involved.
Video production workflow involves video project planning, review, and approval, as well as file and asset management. It includes controls to ensure that certain production phases begin only once all project needs and permits have been fulfilled, as well as a consistent flow from pre- to post-production.
Why is Video Production Workflow Essential?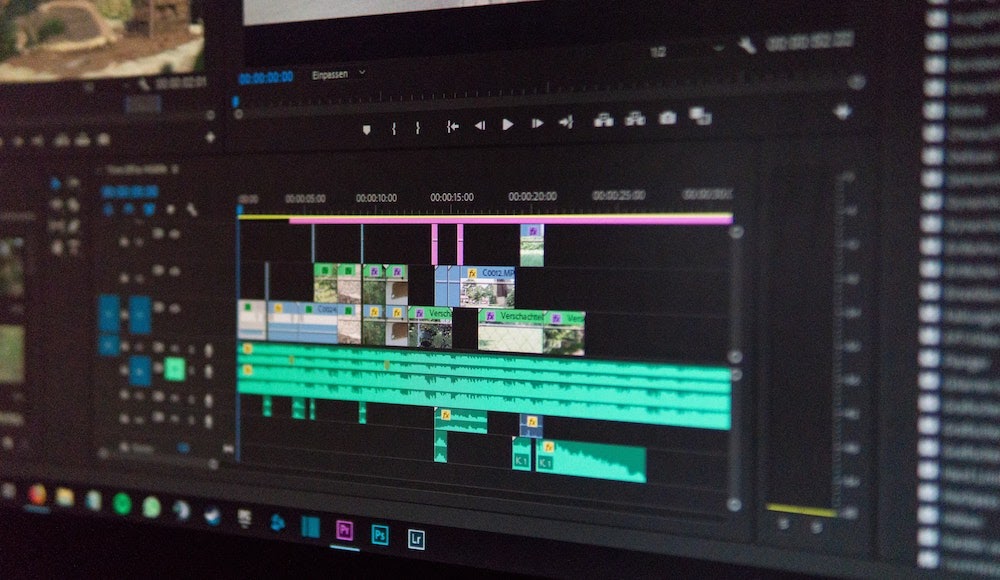 Reviewing and approving video workflows may rapidly become an issue if you don't have the right system in place. There are many moving pieces, and if you're not cautious, they'll rapidly create a tangled, costly mess—especially if several changes are necessary.
When video material goes through several cuts and versions, it must be reviewed by a variety of stakeholders and exported in a variety of formats, durations, and codec's for distribution and marketing across a variety of social media platforms. It's vital to have a workflow that is automated. That's a lot of content production and versioning for a video team to keep track of, and for marketing/advertising teams to post at the same time.
Moreover, despite the difficulty of video production, video production timelines are becoming increasingly constricted as video campaigns require rapid distribution via social media and other on-demand content platforms.
To efficiently manage resources and moving components, keep projects on track with goals and schedules, and hold individual stakeholders responsible to meet these demands, brands and video production teams require a rigorous, predictable workflow.
Finally, video production practices may aid video production and marketing teams in determining who and when has viewed what. This implies that collaboration may be more precise, timely, and relevant at each stage of the production process, which the gold standard for busy video teams who need videos is shot, edited, and delivered quickly.
Video workflow can also get rid of common delays faced in collaborations like reworking at the last stage because of late feedback, ensuring production stages etc.
How to Optimize Video Production Workflow:
The following three crucial procedures should be followed when creating the optimum video producing workflow for your video campaigns.
Prepare an advertising brief
You must understand the pre-production phase before anything else. You'll start by setting the reference point to keep everyone on track while you lay the groundwork for the video ad you want to make.
Create and approve a brief to do this. This will include the project's objective and a narrative summary. Therefore, consider your main goal and how watching this video advertisement can assist you reach it. The project's budget and schedule must also be included.
The timeline will contain details on things like when you'll finish the script, when you'll start filming, when post-production will start, and when you expect to finish the project.
The tasks and responsibilities of each person participating in the production and editing process should be explicitly stated in the brief. Writers, animators, graphic designers, performers, directors, sound engineers, video editors, etc. would fall under this category.
Identifying the stakeholders and reviewers engaged in everything related to the marketing, brand, legal, and accounting sides of things would also be useful. When it comes to approving material at various production points, your team should be clear on who will have the final word.
Approve a video script and storyboard
A storyboard outlining the key turning moments in the storyline is required for each video advertisement. The stakeholders will have a clearer understanding of the project's direction and the final product, even if it will just be a preliminary blueprint.
This is a great moment to bring on a copywriter to create the first draft. Remember that before moving forward with production, this document has to be authorized by your key decision-makers.
Using proofing software, you can effortlessly distribute the draught file to an infinite number of reviewers. Once the process is underway, you may arrange numerous revisions of the script in various designated categories to prevent any mix-ups. All you'll need to do is share a link with everyone.
Remember to include your shot list as well. This list will be divided into two categories called A-Roll and B-Roll, where A-Roll will contain all of the main footage and B-Roll will contain any supplemental material you can cut to.
Review the ad footages
Getting the raw footage for post-production editing and retouching is the main goal of this step.
Lighting, filming, obtaining b-roll, and voiceovers will generally come first. After that, you'll create the rough edit and behind-the-scenes marketing material.
Your production, media, and marketing teams will be able to save what's vital and make changes along the route if you upload and manage all these connected materials on one proofing platform like QuickReviewer.
Before making the final cut, you will likely create an average of two to three different iterations of the video commercials, which will add considerable time to the process.
By maintaining an organized chronology, keeping auto saving in case of crashes, and using technology to transcribe the audio rather than doing it manually, you may speed up and streamline the process of creating videos.
Always make sure you're choosing the appropriate shortcuts rather than just ones out of convenience that lengthen your task.
Final Takeaway
Online proofing may greatly improve your video production efficiency, especially when making video advertising. This is due to the fact that it necessitates several script revisions, obtaining consensus from all relevant parties, and organizing the proper branding components.
Each of which calls for cooperation amongst the many teams involved. You'll be all set, though, if you adhere to the three strategic processes of producing video commercials and employ QuickReviewer for the video proofing procedure.
So, starting today, bid adieu to disorganized emails and welcome to quick feedback and approvals.
Some other Posts you might be interested in.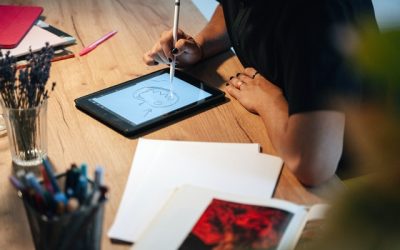 In the dynamic world of advertising, reputation and credibility is everything. Ad agencies constantly strive to maintain and enhance their reputation by delivering high-quality, innovative, and visually striking content to their clients. One key factor that can...
A video is possibly the most difficult nut to crack in the creative world. Don't get me wrong—other forms of content, such as blogs, social media posts, UI, and graphics can be as complex as a video. Still, the sheer number of people involved in the production of a...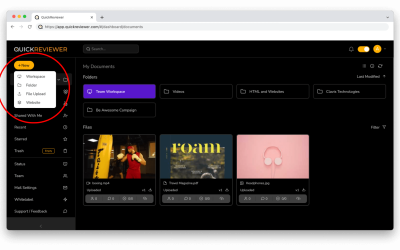 The digital age has revolutionized how we collaborate, especially in design and content creation. Review and approval processes are crucial in ensuring that projects meet the desired standards before they're finalized. Ziflow has been a popular choice for many when...
Break through the noise, Get clear client reviews on your projects "FAST". Now! ?