People often ask if they can speed up their video workflow whilst also working on their video quality. The answer is simple yet people don't now a whole lot about it. It is the video review and approval software, a process which needs to be propagated to the masses. I will show you how one can structure their video review workflow to save a whole lot of a time and make the most of their precious and numbered resources. So, to wrap your head around the idea of video review and approval, I will first tell you aboutwhat video production is. The video production process consistsa total of five steps which are:
(a) Pre Production
(b) Defining Objectives
(c) Post Production [which is an extremely important step]
(d) Production [Obviously]. And finally;
(e) Analysis and Publication
First up, we need to get our ideas straight and understand ourown objective, our targeted audience, video distribution channels. By the end of this process, we will have developed the initial ideas for the next thing with various scripts. This will cover the part where we are to define our objectives. With that out of the way we can move to our next objective which would be Pre Production. This is where ideas take shape and manifest. Here, we can understand and shape our script. Often, the companies contact and work with various video agencies for and sometimes pay hefty amounts to a create script. At the end of the Preproduction, we'll have a project timeline, saved a ton of funds which can be allocated somewhere else and make the entire production a little bit hassle free and a little more bang for the buck. Now, here comes the main dish. We have had our appetizer. This is the place where ideas materialise and manifest into reality.
It is needless to say production is the most important part of it all. You actualise your ideas, the stage for your product video. Always, and I do mean always, have a backup plan to fall back on. If one video production goes off rails then, you won't be helpless. Post-production, is up next. This step maybe one of themost, if not the most important step of the whole process and takes the longest amount of time. It involves all steps which are the making. This involves the video editing part where you edit the raw clips and you view all the project files. There you also have to add all the effects such as audio, Chroma key, images, effects such as CGI and narration if required so in the project itself. After this you have to review the final product. After the review you send the final draft with your clients to get the feedback, and if they need or require, changes will be made, and you send the draft again and if this is approved, the project is complete.
But wouldn't the post processing take too long? Yes. Yes it will. As long as you stick to traditional way of doing things, it will take days to complete, but why is that? There are many reasons but most are related to video review process which involves the follows:
Feedback which compels us and requires us to change, revise or edit the video is very counter-productive.
Miscommunication and misunderstanding are very common when there's no review tool to guide us during the process.
We are required to make note of everything, every little nook cranny and every change, as a reviewer we must make note off everything and it isn't just difficult but also time consuming.
On the bright side, we can use a video review and approval process with many tools. This will help you avoid all the hassle and wastage of time where you have to listen to every feedback, with video review for YouTubers software we just need to do one thing. We have to upload our video to a platform online and poof, you're done. The people who you'll grant access to your video file, these files will also be accessible and view the project in real time and leave comments and suggestions at exact time stamp directly to the video clip.
And now comes for the sweet dish, comes publish and share your project according to the strategy set by the employees of the review software. This brings us to the end and all you need to do is figure out your success by putting your result next to your initial idea.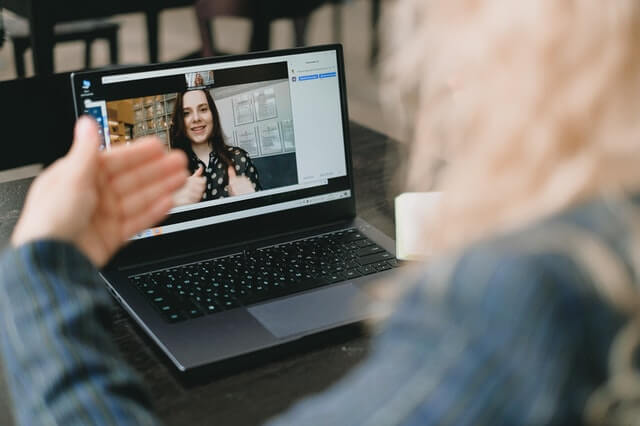 So, why use a software? Isn't this just a gimmick?
Well, some people may say it is a gimmick, but mostly it's the outcome of a bad experience with an unknown, sketchy and off-brand software. When you use a real, thorough and approved software, you will have an amazing time. You canhave all your files on a central systematic platform where your clients cam access and review their concerned projects and this is where they can leave a direct feedback to you. Additionallyyou can incorporate multiple reviewers, such as brand owners and managers, which helps weed out all the errors and meet your client's expectations.
When It comes down to it, in case you're working on several projects, even if you're working on just one, it is crucial to get a clear feedback and comments from your client in order to ensure the quality of the work is satisfactory for your client. A process which can systemize all the work load and make it more streamlined can support organisation of the feedback, process and moving forward, your work pattern. A good video review and approval software will keep all the feedback in an information pill where you can insert time stamp s and comments to highlight the spots that needs review or improvement, and what the change that needs to be done. Such advanced software's includes a variety of irreplaceable video collaboration tools to support your projects and satisfy your clients. The reviewers, clients and editors can converse in real time and discuss the ideas on the platform saving few days' worth of time.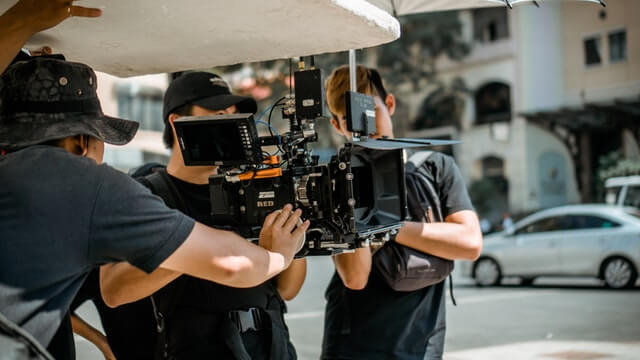 So, Now I know it's not a gimmick. So, how do I build my video review process?
To save that precious time in post-production, you just need to make use of approval software to build your review process, it's an efficient process and may take as low as 4 minutes to set up and keeps you from burning the midnight oil and glamourizes your final product! Online Proofing Software is one such software. So now, once your editors have converted your clips into a movie and done with all the after effects, you can sent the draft movie to the platform and invites hundreds of reviewers to review it and leave their precious thoughts about the project's final look. You may also ask your colleagues by sending them the link via email, SMS or any other messaging app. Software like Quickreviewer also provides automation featire that invites the viewers to send feedback by a deadline set by the team.
After the feedbacks have been gathered, the editors can now start their work, which would now be making revisions, adding and removing stuff. A colllab feature even allows the editors ask the reviewers for suggestions or alternatives in case they are lacking the inspiration. Once it's all wrapped up, you may upload the revised version of the project to the platform for further review. And if needed the reviewers will leave further suggestion and process continues of the revisions are needed.
Once all this is done, after several reviews and revisions, the finalised version of the perfect movie is ready to be distributed by various means! Now, this may seem to be a lengthy and tiring process to some, but all the hassle you will have to deal and time you will have to spend, will definitely be utilised better in another project or elsewhere, such as in place where all this is required more urgently. Why would one want to waste their time in a process which can be done more efficiently, quicker, hassle free, professionally and most of all free, when you can have just that with just one software! It will be much more cost efficient, less time consuming and will give you, the peace of mind you deserve. You can clearly observe that setting up and great idea review process to get review and approval software for your video is really that simple and just a few clicks away! Not only are such software used by advertising agencies but can also be used in digital marketing departments which make content for marketing campaigns. You may have videos or brochure or a new creative project designing, perhaps a book cover, an approval workflow will assist you in managing all your files and projects in one place. And so I can suggest all creators, no matter what you work with, what you do, you must make use of review process in as many ways as you humanly can to get the absolute result and make use of your software to its full potential.
Now, it is not all just sunshine and happiness. There are obviously some of the bad apples in the bunch even in this industry of software. They are often lacklustre and can easily be a sham. So there are a few things to keep in mind while you are going for a review software. We want the best for you. Firstly, you need to ask yourself a question. Why, is it that you need a video review software? Answer is obviously you process your video, but there are some features that must be in the software that you are opting for.
One important feature that is an absolutely must-have is support got multiple video formats. Oh, the pain! While we were experimenting with all these software for you, we always had this bump in most of the non-standard software. The inflexibility to process our videos! It would sometimes not support MOV, other times a software wouldn't process MOV and I kid you not once a software refused to process the MP4 file we fed it. Absolutely absurd! A goodvideo approval software should support all common video file types, including MOV, MP4, 3GP, AAC, AVI, DVCPro, FLC, Apple ProRes, Avid DNxHD, WMV, h.264 or MPEG-2.
The software should also have a feature to time stamp comments and suggestions which would enable the reviewers to send us a crystal clear feedback directly, about the video files. This helps us avoid all the miscommunicated messages which maycome from a lengthy and convolutedreview process. Thissoftware mustassist you in structuring of yourproject video approval process along with review steps. You must be able create customized review subjects for your clientsand different teams such as editors and reviewers and the "Audio guy" and segregate the process in a mannerwhere all theconcerned people can give us their unique perspectives and ideas.
You see, todayclips are an extremely important part of everything. So the companies which need them demand more perfection than ever before. In reality, every company churns out more creative videos, and I mean one after another, to stay competitive on all the social media platforms and even in websites which no one talks about! Hence, it is becoming very clear that one must structure their video production workflow with a very solid review and approval process (and software for such) to produce more creative clips at an inhumane speed and inhumane standard of perfection in quality in order to stay in the game. The approval software will assist you in saving hundreds of hours, work more efficiently and letting your team's creative potential run wild. With that said, I will now mention some of the software we tried and tested for you. You are welcome:
Quickreviewer
Wipster
io
VidHub
Video Review (TechSmith)
SyncSketch
ShotGun (Autodesk)
GoVisually
ReviewStudio
Some other Posts you might be interested in.
The Review Software Standoff – Part 2 – QuickReviewer vs Frame.io Stress reigns supreme when it comes to creative workflows. Creative teams often firefight with clients, video production, and post-production teams. However, as reviews have become increasingly...
A video is possibly the most difficult nut to crack in the creative world. Don't get me wrong—other forms of content, such as blogs, social media posts, UI, and graphics can be as complex as a video. Still, the sheer number of people involved in the production of a...
What is knowledge management? Knowledge management refers to an organization's or team's capacity to work together toward a common goal. Knowledgebase management encourages teams to go outside the box when developing methods for attaining their goals. It's a...
Break through the noise, Get clear client reviews on your projects "FAST". Now!