Video reviews and approvals: Any collaborative project that includes receiving input and approvals is at a vital stage of development. It's also the only stage that might be repeated indefinitely until the project is completed. When working on a creative video production, it can be very tough, especially when working with a remote team.
It might take anything from hours to days to make modifications to a video. As a result, the editing and reviewing process takes longer than it does for other forms of creative projects.
When working remotely, we're dealing with many email threads, the majority of which are expressing the same thing but in various ways. There are several stakeholders, most of whom are speaking the same message but in various ways. You cannot show anyone the video while they provide recommendations and point out flaws orally.  Creative direction and project completion will be as ineffective and wasteful as they can be with that combination, especially if your remote marketing staff is still relatively young.
video review and approval software is a proofing tool that allows you to share, examine, and approve video projects online. By making the review process simpler and easier, these technologies totally transform it. They're very useful for remote work. Once a video has been released, you may share it with your team or clients, who can provide meaningful and thorough feedback, speeding up the approval process.
From marketing content evaluation to project management to the gaming and entertainment industries, these technologies have a wide variety of uses.
With video review and approval software, project managers can simply bring their teams together for enhanced collaboration. As a result, these software choices streamline the review process and ensure that video projects are approved more quickly.
Marketing and creative teams may use video review and approval tools to speed up the post-production process for videos. This allows you to share films with your team and get immediate feedback, avoiding the need for lengthy email threads, time-consuming download, and several revised draughts, all of which can slow down the process. You can watch videos with your team in real time using these technologies, and you can keep workflows simple so that your team can deliver projects more quickly and meet deadlines.
How to effectively get video reviews and approvals from remote teams?
Remote work culture is here to stay.  This has been an unspoken reality since the Covid-19 epidemic.
Of course, it complicates things in ways that typical office employment does not. However, here is where technology comes in.
Your video approval and review procedure doesn't have to be a series of emails. Instead, it may be a single platform that has everything you require. To make remote collaboration simpler, there are numerous project management solutions available.
You should, however, begin designing a video review and approval procedure that is acceptable to your team. To save you time and effort after production, here's an outline of what a successful review and approval process looks like.
All stakeholders on the same platform
Using a single platform for all of your remote cooperation might be the most important aspect in making it run smoothly and efficiently. You may immediately upload films, documents, and other associated files to the cloud-based program. Throughout the duration of your project, they will be safe and accessible.
Feedback and review as a group
The most significant advantage of adopting a video review and proofing tool is that it allows your complete team, including collaborators, producers, and stakeholders, to observe and provide input at the same time. It will help to avoid confusion and disarray.
QuickReviewer and other video proofing software allow you to add time-stamped comments, graphic textboxes, points, and observations to any area of the video. One click is all it takes to send and receive feedback.
On the spot approvals for each milestone
To avoid making big adjustments once everything is finished, approvals on each phase of the project are required. In the worst-case situation, you'll have to start over.
The benefit of using online video review tools is that you don't have to submit different parts of the video to different persons for approval. Making the proper ideas at the right moment is considerably easier on a platform where the work progress is visible to everyone.
Organized Progress Tracking
It's tough to find crucial updates and comments among a slew of daily emails. It can take an exorbitant amount of time for editors and creators to interrupt their process. Like a checklist, project management software may assist you in resolving comments and adjustments.
How can you overcome the disadvantages of working in a remote team?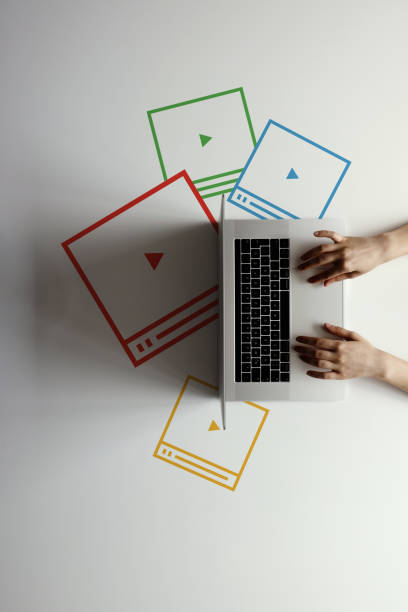 When working on a creative video production remotely, there are five frequent issues.
Unexpected Delays
When everyone works from home, it's tough to keep track of everyone's schedules, and video creation is a time-consuming process in and of itself. When you add in a delay in approvals and responses from the team, you'll find it difficult to meet the deadlines.
Variation in Quality
Video artists have their own styles and tools with which to work. When a team isn't working closely together, the quality of a creative endeavor might suffer. Too much variety degrades the video's overall quality.
Ideation differences
Ideation is a collaborative process in and of itself. Even though your storyboard is the same, each creative will interpret and apply it differently, resulting in variations in ideas. Because they don't convey their thoughts to one other directly enough in a remote team, these disparities are more visible.
Communication breakdown
One of the most significant disadvantages of distant collaborating is this. Lack of communication may lead to a slew of additional issues, including delays and mismanagement. It's difficult to recall details from a video chat or decipher a jumble of words in an email. And many of us don't finish it.
Conclusion
When working remotely, it's critical to optimize your workflow, and project management software should always be your first choice. However, finding the ones that are right for you takes time. This tutorial should have saved you a lot of time while researching video review and approval options for remote teams.
If you're unsure which tool to utilize, think about your workflow and the capabilities available. You may also request a free demo to help you make the best selection possible.
Some other Posts you might be interested in.
The Review Software Standoff – Part 2 – QuickReviewer vs Frame.io Stress reigns supreme when it comes to creative workflows. Creative teams often firefight with clients, video production, and post-production teams. However, as reviews have become increasingly...
A video is possibly the most difficult nut to crack in the creative world. Don't get me wrong—other forms of content, such as blogs, social media posts, UI, and graphics can be as complex as a video. Still, the sheer number of people involved in the production of a...
What is knowledge management? Knowledge management refers to an organization's or team's capacity to work together toward a common goal. Knowledgebase management encourages teams to go outside the box when developing methods for attaining their goals. It's a...
Break through the noise, Get clear client reviews on your projects "FAST". Now!