You are a graphic designer, a creative professional, who makes captivating marketing materials for his/her clients.
Nowadays, the requirement for graphic designing has skyrocketed thanks to digitization and hence the requirements for website development, application development, branding etc.
And as this field is evolving constantly, a graphic designer should be evolving his/her skills as well.
Like any other job, there are some essential skills that all designers should master. But also there are some not so known skills that are required to become an excellent designer.
We have broken down the advanced skills a graphic designer needs to master into a list, which covers both technical and soft skills.
Before going into detailed discussion about these skills let's have a look at what skills this list consists of.
We will start our chat with some technical skills which will include:
Typography
photography
Social Media
Ideation
Coding Skills (Yes!)
Portfolio management
Next onto some Non- technical skills which will include:
Communication
Time Management
Problem – Solving
Active Listening
Storytelling
Now that you are aware what the topics are,  we are going to talk about here, let's dive into a detailed discussion on what these skills are.
Typography is a big part of graphic design, and it's a fundamental part of any graphic design skill set. A decent typography is important to communicate the actual message and set the product's overall tone.
Typography can grab attention and influence decision-making of the viewer, optimize readability for an
excellent user experience.
A proper typography can help market a product in various ways, such as;
it helps deliver the required message in a clear and legible way,
it can show personality through graphic designing,
it can make an impact etc.
Graphic designers should have an in-depth knowledge of typography so that they can explain how certain typographic choices can create a different meaning of a design and add a personality to a brand.
On the other hand, bad typography can completely change the mood of any brand completely. Hence, being good at typography can take a graphic designer a long way.
Photography has always been used as a crucial component of advertising. It has an emotion factor to it, which can connect it to the audience on a deeper level than texts. Hence, photographs play an important role in branding and delivering the proper message for a product, and it goes hand in hand with designing.
Any graphic designer needs to understand a photograph, so that they should be able to take a photo if required, know how to edit one, and use that efficiently for their work. This can help a graphic designer to have a better eye for the composition to use on a photograph for better results.
A graphic designer should also know how to manipulate or order photographs to tell a story and communicate the idea.
You can also take your designing skills to a new level, if you add your own personal clicks to a design.
Hence, learning how to take quality photos will be a lot easier since it's related to the field you are already working in.
3. Social Media Management
When designing for social media, a knowledge of how certain social media platforms work, comes in handy. Graphic designing skills can be very important to send engagement on any social media platform through the roof.
On huge platforms like Facebook, Twitter, YouTube and Instagram, Graphic design can set your profile and brand apart from numerous competition.
As social media is real time, first impressions are very important to make a lasting impact.
Social media platforms like Facebook, Twitter are very important to make new connections and grow your business network. This will help them to promote themselves to a larger audience.
Also platforms like Pinterest and Instagram are great places for graphic designers to gain inspiration.
In conclusion, social media and graphic designers depend on each other more than we realise.
A good graphic designing can boost engagements, improve user experience and make advertising efficient. Similarly, these platforms can be of great help for graphic designers to gain inspiration and to their network.
So graphic designers need to understand how to work with these social media platforms, to make their brand stand out.
Ideation is nothing but the generation of ideas. This is the first thing a designer has to do while starting a new project or having a discussion with a client. It is a process of developing and visualising new ideas.
A graphic designer should be able to draw mind maps out of his/her thoughts and present them physically.
In the process of idea generation, the first step is to research an idea that has formed in your mind.
A proper research can make you understand the idea properly, and provide direction on how to move forward with it. It can also give you a visual detail on how the look and feel of the project is going to be.
The second step of ideation is to develop the idea, to connect the dots and create a story. After this you can start to analyse the idea and see what works and what.
The last step is the application step. By this time you will have a clear direction on how to move forward with the design to have a favourable outcome.
Learning the basics of coding such as HTML and CSS can help a graphic designer in many aspects of design.
With this, you will be able to understand what is possible and what is not in web development. It can also narrow the gap in communication between the developer and the designer, hence reducing errors and do-overs and take you much closer to the vision you have for a project. And even after that if you find small code fixes to be done, you can perform it by yourself, rather than waiting for the developer to fix it.
Having graphic designing and web development both as your skill sets in your portfolio can attract handsome packages from an employer, as they don't have to spend money on a web developer.
This way you can bring more value to your company.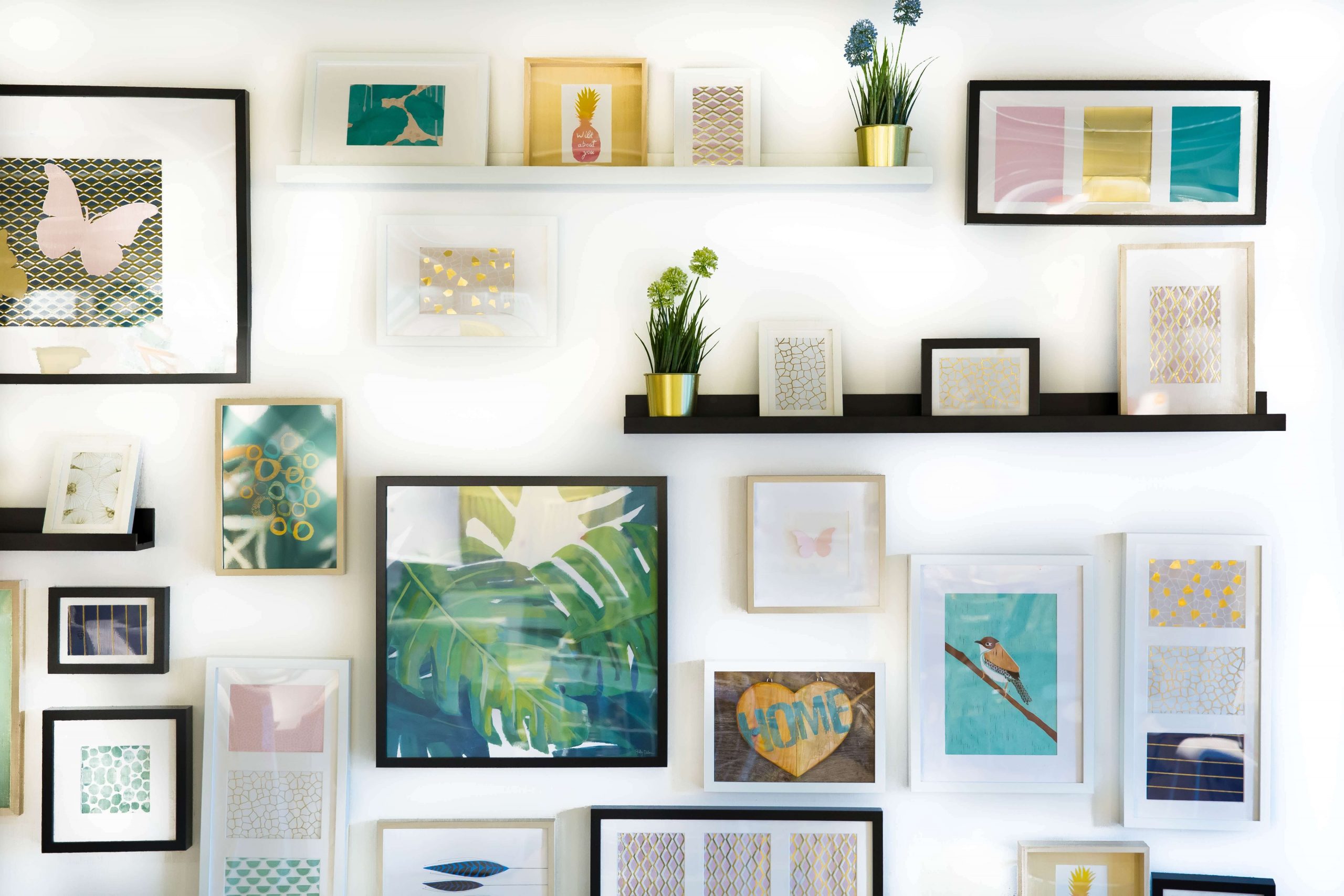 A portfolio is the most important tool for a graphic designer's profile. It will be used in various cases, such as job searching, pitching ideas to a client.
Therefore, a properly managed portfolio is essential for a designer.
There are some important contents that need to be present in the portfolio to make it unique from others.
Such as layout, what information to include, social media skills etc. Some other elements of portfolio management which are a bit abstract are how your portfolio reflects them as a designer through its creativity and tone of voice.
In other words, you can use the portfolio to brand yourself as a designer.
A graphic designer should also know how to change and evolve the portfolio as he/she progresses through their career.
Proper communication is a tool, which can take you ahead in many aspects of your life.
For Graphic designers it is equally important as any of their technical skills, as Graphic design is basically a visual communication of an idea.
As graphic designers, they need to communicate their ideas through texts, designs and images. So communication comes as a critical resource for their job.
Graphic designers have to communicate their ideas to developers, marketers and clients in various ways, such as email, phone conversation, presentations etc. In such scenarios, every email, phone call, meeting should be clear and understandable. Because a small mistake can take the project in a completely
wrong direction.
Apart from that, a strong communication plays an important part to convince the clients about your ideas and vision about a project.
Hence, a good communication is very much required to grab the attention of the potential clients.
Time management is very important for the graphic designers, as most of them juggle multiple projects at once and each of them comes with a deadline.
Time management teaches you how to be efficient with the time frame you have, so you can dedicate most of it to productive work. Apart from that, to have a good work-life balance, you should be able to manage your time efficiently.
This not only allows you to provide maximum quality for your work, but also helps living a stress free day-to-day life.
As a graphic designer, even if you are working independently, it's important to know your workload limits. If you burden yourself by promising to deliver too many projects, it is not going to end up well for the projects in hand.
A simple strategy for time management is to break a bulky job into manageable chunks and then group those into categories before taking care of them.
Another way to improve time management skill is to create shortcuts to the tasks you perform on a regular basis.
Such as customised template where you only need to update new content. Also a checklist can help perform routine tasks.
When you are working in an organisation or with a team, problem-solving is a mutual responsibility. It's about finding the issue, understanding that and generating solutions for the same. It's part of everyone's job.
Graphic designers are no exception in this case. A graphic designer should address each of the client's unique problems with effective solutions. It's a process of research, information gathering, conceptualization, revision and implementation.
Graphics design is not just what meets the eye, there is more to it than the visual aesthetics. Designers should be able to provide a solution to a problem, a need. They also should be able to observe and learn continuously.
Problem-solving is a skill every graphic designer needs to master, if they want to create efficient results through successful user experience. It becomes a valuable tool when you have enough experience.
Hence, every graphic designer should be emboldened in their creative process.
A graphic designer needs to be an excellent communicator to understand a client's vision and convert it into a visual design. And to become a communicator, one needs to become good at listening as well as at speaking.
If a graphic designer fully understands the needs and wants of the client, he/she will surely be on a path to successfully deliver the design.
This is a brief description on how the idea generation works, but a graphic designer should use a lot of different skills, tools and techniques during this process. After all, ideation is a continuous process.
One such tool to deliver on your clients needs is to have a proper review and approval process in place or have an awesome tool to do it for you. QuickReviewer is just what you want. With amazing features, many graphics designers and creative agencies have saved a lot of time wasted in endless reviews.
The best designs always tell a story, this way it can capture the eyes of the audience. A graphic designer with a strong knowledge of storytelling can create captivating designs and create a strong brand.
Sometimes designers focus on the wrong way of storytelling. They focus on the narrative part of the design rather than the emotional impact and outcome.
A story of a brand doesn't necessarily need to have a narrative story, what it needs is to reach its audience in an emotional way. This is the way to have a desirable outcome.
Mastering this skill can set you apart from other graphic designers. Your can design in a way to create an emotional outcome which will direct the customers towards your brand.
There you have it! We have laid down for you a list which if you master along with the basic skills for designers, you are on your way to land a job of your dreams.
As a graphic designer, you shouldn't limit yourself to conventional methods and skills.
Refreshing your skills, studying what's new on the market, learning new skill sets, experimenting with your designs, and communicating with experienced peers will always help you become an expert and gear up for the projects coming your way.
Some other Posts you might be interested in.
The Review Software Standoff – Part 2 – QuickReviewer vs Frame.io Stress reigns supreme when it comes to creative workflows. Creative teams often firefight with clients, video production, and post-production teams. However, as reviews have become increasingly...
A video is possibly the most difficult nut to crack in the creative world. Don't get me wrong—other forms of content, such as blogs, social media posts, UI, and graphics can be as complex as a video. Still, the sheer number of people involved in the production of a...
What is knowledge management? Knowledge management refers to an organization's or team's capacity to work together toward a common goal. Knowledgebase management encourages teams to go outside the box when developing methods for attaining their goals. It's a...
Break through the noise, Get clear client reviews on your projects "FAST". Now!